Hey irene,
It's super HOT in both South Carolina & Florida AND it's a long weekend so we're off to take advantage of the morning outdoors before it gets too hot. I don't know about SC but where I live in FL the "feels like" temperature is 106 and a bajillion% humidity (ok, it's only 88% but still) :D
Wherever you are and whatever you're doing today we hope it's filled with goodness, joy & wonder!
---
We found a couple FREE PLR gems we thought you might like to take advantage of:

FREE "7Ways to Add More Subscribers to Your List this Month" Teach Your Tribe Package from Coach Glue

Free 5-Pack of "How to Embrace Optimism" Articles from Publish for Prosperity

Free Dog Niche Product Template, Coloring Page and Viral Social Media Content
Free Run Towards Fear PLR from Tools for Motivation
If you don't already have a PLR.me account, you can click here to get 10 Free Credits
Free Challenge Your Team Worksheet Kit from Promoting Direct Sales PLR

Our Free Training on How To Boost Your Affiliate Program With PLR (personal use)
---
Make sure to check out White Label Perks' new pack called Creating Your Quarterly Content Plan

Click here to get all the details and grab your bundle but before you hit that checkout button make sure to add coupon code PIGGYPERKS to save you a fat 50% .

From Nicole at Content Drafts is her new Go Greener: Simple Eco-Friendly Makeovers for Your Health and Our Planet. Click here to see everything included and then use coupon code: GREEN to get this pack for just $13.50 through September 15th.

---
Don't forget about the amazing deal that Alice as for you over at DFY Templates. If you've been looking for PLR on Pinterest then you'll want to click here to grab this bundle of Pinterest Domination Templates now. Use coupon code SAVE30 to get 30% off at checkout.

---
Here's a list of our newest releases:
Check it out the Fine Tuning Your Marketing content bundle If you hurry up, you can still take advantage of the $40 coupon. Use code FINETUNE at checkout
Also new at Piggy Makes Bank is Why Tea Drinkers May Just Be Onto Something Click here to see the details and use coupon code SAVE10 to get $10 off at checkout.
---
BUSINESS RESOURCE (Personal Use Only)
Cindy Bidar has come out with new checklists, templates, and workbooks make it easier for product creators, freelancers, authors and others to be seen (and found) online... even if they consider themselves to be introverts.

Click here to see everything you get in this generous product and use coupon code PIGGYPERKS to take $10 off at checkout.
We're a member of Cindy's Six Figure Systems (more than worth the monthly investment) and we've already downloaded our copy!
Your Partners In Success,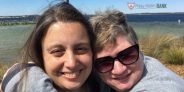 Tracy Roberts & Susanne Myers
PiggyMakesBank.com