Hey irene,
We're wrapping up August's deals and getting ready for all the good things September has in store.
Don't forget to download our New FREE PLR: 7 Ways to Stress Less & Love Life https://piggymakesbank.com/free-stress-less-plr/
It includes 7 articles and 7 emails.

The article titles are:
Stress Kills – Isn't It Time You Did Something About It?
Review and Release – Stop Trying to Do All the Things
Stress Less and Get More Done by Sleeping More
Meditation, Journaling and Other Ways to De-Stress
Exercise Is A Powerful Stress Buster
Embrace the Fun – How Hugs and Laughter Help Reduce Stress
The Benefits of Practicing Mindfulness
You can grab your Free 7 Days to Stress Less & Love Life PLR Pack here
At checkout keep your eyes open for a special offer on the compatible ebook "The Mortal Dangers of Stress"
Each PLR pack includes 5 articles, 5 emails, 5 social media friendly graphics & 5 social media posts. You can save $10 on each of them when you use coupon code TEN10 at checkout.
Getting Your First Product Up For Sale https://piggymakesbank.com/first-product-plr/
Coffee Is Good For You https://piggymakesbank.com/coffee-good-plr/
Making Time For What Your Want: https://piggymakesbank.com/making-time-plr/
Use Affiliate Marketing to Boost Your Income: https://piggymakesbank.com/boost-affiliate-marketing-plr/
Brain Foods That Boost Your Health and Intelligence: https://piggymakesbank.com/brain-foods-plr/
Sleep Training for Adults: https://piggymakesbank.com/sleep-training-plr/
NOTE: If you are part of our Mini-Memberships then you may already have these in your member area depending on how long you've been a member. Log in to check and then download them now to create something awesome for your customers.
Profit From PLR: This pack includes 30 articles, 30 emails, a 6, 000+ word ebook+workbook, 30 social media posts and an ebook compilation of the existing articles.
Click here to learn how to share PLR with your audience so they realize the amazing opportunity pre-written content can be. Use coupon code PROFITS to save $40 at checkout. (If you have a current business membership then this pack is already in your membership area)
Giving and Receiving Criticism Like A Pro: This pack includes 30 articles, 30 emails, a 6, 000+ word ebook+workbook, 30 social media posts and an ebook compilation of the existing articles.
Go here now to grab your license and use coupon code CRITIC to save $40 at checkout. (If you have a current self-help membership then this pack is already in your membership area)
We're winding down August and heading into September. It's time to start planning your final quarter of 2020, if you haven't already done so.
Based off the idea of the book The 12 Week Year, Lynette has created this gorgeous planner that guides you through a 12 Week Sprint.
Using this 110 page planner, you can help your clients

Sift the chaff from the wheat to focus on one must-tackle goal.
Clarify their why for this goal
Methodically break down the goal into weekly action plans
Set the game plan for the week
Work daily towards this goal
Review their actions so they stay on track
Download it, brand it, put an opt-in page to collect emails in exchange for your branded workbook. Then, follow up to help your clients make the last quarter the best they had
Click here to see all the details and use coupon code 12WEEKS at checkout to save 50%. You'll want to hurry because this coupon expires on 9/1/2020.
Susanne and I are all about knowing our numbers and planning out by quarters so we're taking a closer look at this one.
---
Just a quick note for you on this fine Monday. we know I've been talking A LOT about Alice's done-for-you "Must-Have Social Media Strategies " mega pack that you can use to grow your lists, create products from and more.
BUT – we wanted to make sure you actually checked it out and grabbed your private label rights license.
The special offer ends tomorrow and we would hate for you to miss it.
We can't imagine just how much work went into creating the professionally designed ecover graphics (it would cost you over $12k to have it professionally created on your own), but we sure are glad that Alice's team did the work for us…so we can just pick up the pack and run with it.
When you sign up, you'll see there is an upsell for a bunch more report bundles to go with it. Seriously, grab that too because the price she's selling that for is just crazy, but it ends tomorrow as well. Anyway, go here to get your ready-to-publish ecourse
---
The Power Of Momentum Special Deal ends tonight. So if you were going to get it now is the time. As with most of our PLR Specials, this was a VERY short term deal. we wanted to send a final reminder in case you didn't see it yet.
The Tools for Motivation team has built a fantastic digital product that helps propel people forward even when they're stuck. How many in your audience have a problem moving forwards with projects or their life? It's a hot topic right now.

People get stuck all the time and it's not easy to see the way forward. But it's really not that difficult to harness and sustain the power of momentum.
Propelling yourself forward is a crucial technique to learn. With it, you're going to find momentum in all aspects of your life.
Today you can acquire your license... to sell the product as your own.

Power Of Momentum PLR Special - FULL PRODUCT
==> They have created an eBook
==> Created an enhanced eBook
==> Created an audiobook…
==> Created a workbook
==> Created articles to post and repurpose as you want...
==> Included leadGen and branding content
==> Built social media marketing graphics
...All about momentum and all done-for-you ready to publish.
But the deal ends TONIGHT at midnight PST... don't miss out! Click here to grab it now.
---
Releasing Tomorrow:
Fine Tune Your Marketing For Increased Profits - This pack includes 30 Articles, 30 Emails, eBook Compilation, 30 Social Media Posts, our handy "How to Run an Email Challenge" Guide, eBook and Workbook.
If you're a part of our Business Content Membership this will be automatically added to your account tomorrow. If not, then watch for the email tomorrow so you get the best deal.
---
That's it for today. If you have any questions or if you are looking for a specific topic, please hit reply and let us know. We're in the process of creating the topics to be written for 2021 and we want to know what you need in the niches of Self Help/Personal Development, Business or Health/Wellness. Looking for something in a different niche? Let us know that, too. Perhaps we can point you in the right direction.
Your Partners In Success,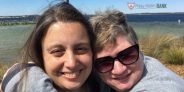 Tracy Roberts & Susanne Myers
PiggyMakesBank.com