This year, we posted 26 new videos on our YouTube channel, which I have to admit is a pretty lazy effort on our part. 

In our defense, we've been busy with updating everything for Praxis and launching several brand new programs. But video is a big part of how we teach, and YouTube has always been one of the main ways new people find GMB and learn about what we do, so I always try to look back and see what worked and what didn't.

Here's our best and worst of 2020:
 
🥇 Most Watched: Daily joint mobility routine
🥈 Most Shared: Creative lower-body movements
💩 Least Liked: Squatting with your heels up

Can't win 'em all, I guess...
 
📆 What's next?
Well, we've got LOTS of plans and ideas. We've got new programs planned, a ton of improvements we're making to Praxis, and more big changes to our community and coaching programs like Alpha Posse, Eating Skills, and our Trainer Apprenticeship. It's gonna be busy, and...

...I'll tell you more in a few days when we share our top articles from 2020. Stay tuned :)

Thanks for being part of the GMB Posse.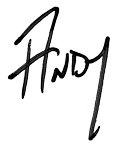 PS - We've got all our remaining T-shirts and hoodies on sale until they run out.

Use the code keepyourshirton to get 25% off

.