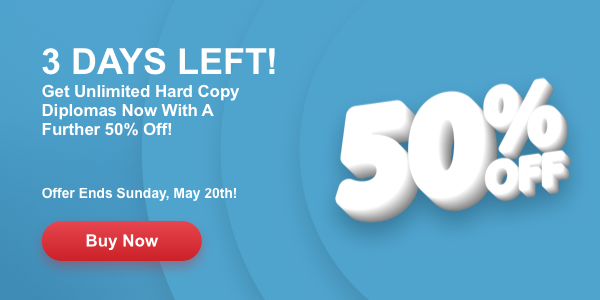 Hi Helen,
3 Days To Go!
Don't miss out on this one-time opportunity to gain Unlimited Hard Copy Diplomas for Life!
Unlimited Hardcopy Diplomas!
Get yours now:
*Click the link above to see this offer in your currency*
2018 is your year to transform your life!
What are you waiting for?
Kind regards,
Shaw Academy
© 2017 SHAW ACADEMY. ALL RIGHTS RESERVED