Email Not Displaying? Click Here

Wednesday, June 24, 2020
We love to wake up and smell the sweet aroma of Hump Day, don't we?
A glorious Wednesday to you, my friend. A massive thank you goes out to everyone who sent me mailbag questions even though I'm an idiot and forgot to include my email address when putting out the call in yesterday's newsletter. I'm impressed with your drive, initiative and internet researching skills. You've saved mailbag day, and so we'll be talking about sports video games at the end of today's installment. Stick around.
But before we get to that, we've got some significant sports news to cover, so get yourself on over here and let's discuss today's big items.
📰 What you need to know
1. Key dates, financial ramifications of the 2020 MLB season ⚾️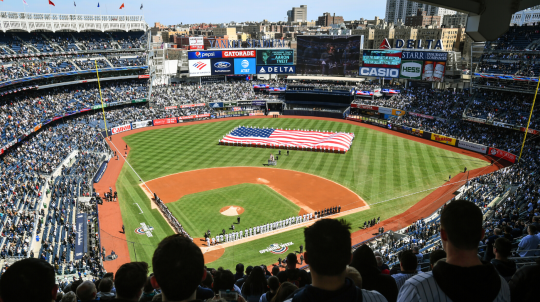 Over the past couple of months I have grown to dread writing about baseball simply because it has meant constantly providing endless updates on the status of the frustrating labor negotiations. Now, with an imposed 60-game season officially approved by the players union yesterday, we're finally free. We can finally enjoy talking about baseball again.
So, now that we've got a season in place, let's talk about the season and some things you should know. How about we start with some key dates to put in your 2020 planner?
Start of "spring" training: July 1
Opening Day: July 24
Trade deadline: August 31
End of regular season: Around September 27
End of postseason: Likely before November 1
Another thing we should discuss is money. I mean, it's pretty much the reason why it's taken us so long to get to this point, right? Players and owners battled over compensation until everyone was red in the face (including all of us fans) and, in the end, both sides had to give up a bit. The players got the full prorated salaries they were after, but in a much shorter season than they wanted. Owners couldn't convince players to take additional cuts, but a 60-game season will help cut costs.
Since so much has been made about player salaries over the past couple of months, our Mike Axisa took a look at some of the numbers. With a 60-game season and full prorated pay, players will earn 37% of their full season salaries this year. Here's how that looks for some of the game's highest paid stars:
Mike Trout: $37.7 million in full season salary, $14 million in prorated salary
Gerrit Cole: $36 million, $13.3. million prorated
Max Scherzer: $35.9 million, $13.3 million prorated
Zack Greinke: $35 million, $13 million prorated
Stephen Strasburg: $35 million, $13 million prorated
On the opposite end of the spectrum, the league minimum was $563,500 this season, so the 60-game prorated minimum works out to be $208,700. Those are some significant losses, so it is understandable why players didn't have much interest in taking additional cuts after having agreed to full prorated salaries in March. It's also worth noting that the players have no additional salary protections if the season is once again disrupted by the coronavirus pandemic.
Still, they're probably not going to get a whole lot sympathy from the general public when they're still being compensated quite handsomely, especially when so many people are struggling to make ends meet during this pandemic.
Finally, we've gotta talk about that grievance. After failing to reach an agreement with the league during labor negotiations, the players' union reserves the right to file a grievance against MLB, arguing the league didn't make its best efforts to play as many games as possible. This would potentially earn the players back pay and/or access to team financial records, or potentially give them more leverage in 2021 CBA talks. Had the players come to an agreement with the league on a proposal, they would have had to waive their right to file.
While it's inevitable that next year's CBA negotiations will be a disaster, for now, we can finally be excited about actual baseball. Maybe. It was announced yesterday that three Rockies players -- including Charlie Blackmon -- tested positive for coronavirus, so it's important not to overlook... that whole pandemic hurdle.
2. FBI determines no hate crime committed in Bubba Wallace incident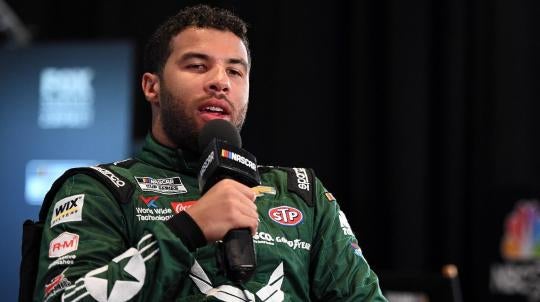 Well, I have to admit... I didn't see this plot twist coming. Yesterday, the FBI announced that no hate crime was committed over the weekend at Talladega, where a noose was found in Bubba Wallace's garage ahead of the Geico 500.
Instead, the bureau's investigation found that it was indeed a noose hanging in Bubba's garage, but that noose in question had been hanging in said garage since October 14th of last year, when it was fashioned to act as a garage door pull rope. When it was discovered by Wallace's team, they assumed the worst -- an act of racism targeting NASCAR's only Black driver -- but it turned out to be a misunderstanding.
NASCAR released a statement detailing the findings yesterday:
NASCAR: "The FBI has completed its investigation at Talladega Superspeedway and determined that Bubba Wallace was not the target of a hate crime. The FBI report concludes, and photographic evidence confirms, that the garage door pull rope fashioned like a noose had been positioned there since as early as last fall. This was obviously well before the 43 team's arrival and garage assignment. We appreciate the FBI's quick and thorough investigation and are thankful to learn that this was not an intentional, racist act against Bubba. We remain steadfast in our commitment to providing a welcoming and inclusive environment for all who love racing"
While the findings are a bit awkward considering everything that's gone down over the past few days, it's a relief that no intentional, heinous act of hatred toward Bubba was committed by someone within NASCAR's inner circle. But it also doesn't mean that racism doesn't exist in NASCAR, nor does it mean that the unified response ahead of Monday's race at Talladega can't serve as an important juncture for the culture of the sport.
As ESPN's Bomani Jones put it yesterday, this situation falls "in the weird space of not being a hoax but not being a thing," which means that the discourse around is probably going to be rather awful. Not surprisingly, we're already seeing some of that, with some people immediately trying to turn this around on NASCAR and/or on Bubba, but that seems unfair and unnecessary.
Wallace offered up his reaction to the findings yesterday:
Wallace, on the FBI's findings: "The image that I have, that I have seen, of what was hanging in my garage is not a garage loop. I've been racing all of my life, we've raced out of hundreds of garages that have never had garage pulls like that... It was a noose. Whether it was tied in 2019 or whatever, it was a noose. It wasn't directed at me, but someone tied a noose. It is a noose"
Wallace, on the some of the critical responses he'd received from the public: "I'm pissed. I'm mad because people are trying to test my character and the person that I am and my integrity"
It's a bit of a head-scratcher that someone who works on a NASCAR race team wouldn't consider that it might just be an unfortunately fashioned pull rope rather than a act of racism, but when you consider the current social climate, the Confederate flag banner that flew above Talladega on Sunday and the fact that it was the first race with fans in attendance since the COVID-19 shutdown, it's easier to understand why the team would be on edge or jump to that conclusion. It's hard to put blame on Wallace's team for forwarding the situation to NASCAR, and credit should go to NASCAR for promptly launching an investigation into figuring out how it happened and who was responsible.
The situation was handled appropriately and, in the end, the steps taken led to a quick resolution -- even if it wasn't the one most people expected.
Also, it's 2020... can't NASCAR get some automatic garage doors or something?
3. NFL will allow teams to dictate their own attendance capacity 🏈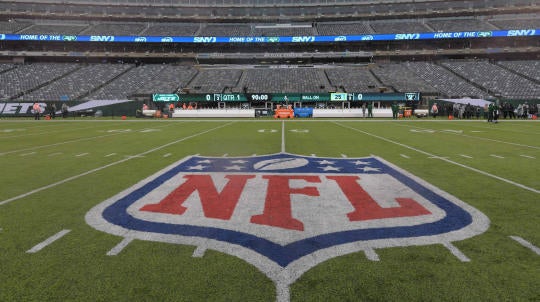 We're in a pretty weird stage of this pandemic right now. Some states are reopening, and doing so rather effectively. Others are reopening and, well, doing a not-so-great job. Others are still crawling out of shutdown. It's sort of all over the place.
That may be the case with NFL stadiums this fall, too, as the league will reportedly allow each team to determine how many fans they want to allow into their stadium once (if?) the season starts.
The league will reportedly not have a "one-size-fits-all" capacity limit for the 2020 season
A number of teams have already begun making plans for allowing fans into their respective stadiums
The NFL has reportedly discussed closing the door to fans but would lose approximately $3 billion in revenue if the season was played in empty stadiums
A stadium reopening task force will provide the league with recommendations by early July
This shouldn't come as a major shock, as the NFL has consistently maintained that they're going to try to have fans in attendance this fall if it's permitted by health and government officials. Leaving it up to individual teams would allow those clubs to assess their local situation and make a determination for what's appropriate.
The question is: Do we trust those teams to make the appropriate decisions and follow the recommendations given to them? Every team is going to want to maximize their revenue as much as possible, and that would mean getting as many fans as possible in the door.
At this rate, we've learned you can't trust Florida with anything, so maybe the Dolphins, Buccaneers and Jaguars should have a chaperone making their decisions for them.
4. The best NFL retirement comebacks 🏈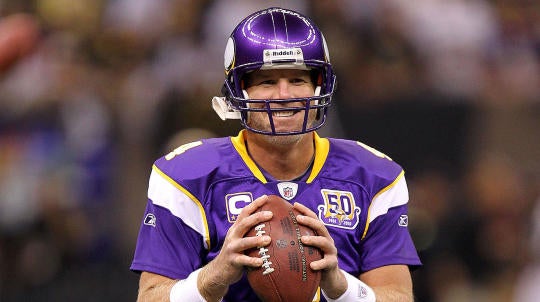 So much has been made about Tom Brady joining the Buccaneers that it might be somewhat easy to forget that Rob Gronkowski is coming out of retirement to join him in Tampa. Last we saw Gronk, he was still one of the best tight ends in football. He's only one year removed from playing ball, so there's a good chance he can still contribute at a high level and help add to his Hall of Fame resume.
With Gronk's comeback tour imminent, our Jeff Kerr decided to explore the best NFL comebacks out of retirement. Here are his five best:
Otto Graham - After retiring after the 1954 season, Graham was convinced to come back during the following season and he had one of the best years of his career at 33 years old. He finished tops in the league in completion percentage (53.1), yards per attempt (9.3) and passer rating (94.0). He won MVP and led the Browns to a title before retiring again, going out on top. Hard to beat that
John Riggins - There's a bit of gray area on this one because Riggins' "retirement" came as result of a contractual dispute and he eventually returned to the Redskins before rushing for 4,530 yards and 62 touchdowns over five additional seasons. He also won a Super Bowl (and Super Bowl MVP) in that span, helping to secure his status as a Hall of Famer
Brett Favre - He retired twice, but his second comeback led to one of the best seasons of his career. After joining the Vikings, Favre completed 68.4% of his passes while throwing for 4,202 yards and 33 touchdowns to just seven interceptions (107.2 passer rating). He led the Vikings to OT of the NFC Championship game before losing to the Saints, who eventually were crowned Super Bowl champs
Bronko Nagurski - After spending eight seasons as a fullback for the Bears, Nagurski retired only to return five years later as a tackle when the club faced a shortage of players during World War II. He would eventually be moved back to fullback and played a pivotal role in helping Chicago win the title that year before walking away again
Ed "Too Tall" Jones - Jones retired at 28 to pursue a career in boxing, and he found success in the ring. Ultimately, he returned to the NFL a few years later and had the best years of his career. Boxing apparently made him a better football player and he finished with 13 sacks in 1985 and 10 sacks in 1987 (at the age of 36)
Feel free to check out the rest of Jeff's top 10 right here and then give your best guess as to where Gronkowski might fall on the list when all is said and done. I don't expect him to be nearly as dominant (or even as prominent) as he was in his prime with the Patriots, but if his body holds up he should be a able to pad some of those stats as a familiar target for Brady.
📝 Odds & Ends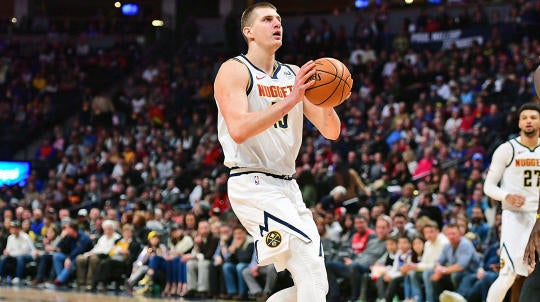 The University of Cincinnati will remove Marge Schott's name from its baseball stadium due to the late Reds owner's history of racism and bigotry
Nikola Jokic and Novak Djokovic both tested positive for coronavirus after being seen hanging out together in Serbia last week. Djokovic recently spoke out against "extreme" COVID-19 precautions and held a big party at a Serbian nightclub
Lakers' guard Avery Bradley, who lobbied for the NBA to boycott the Disney restart, has decided to opt out of playing when the league returns next month
Mailbag! Sports video game edition 📪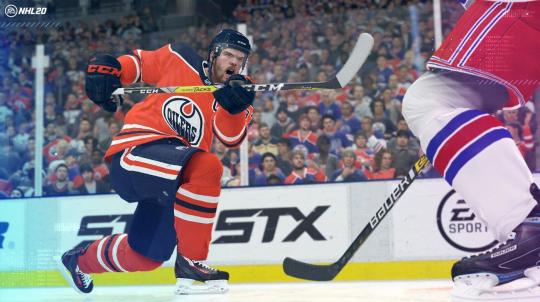 Are you one of those guys who likes to customize players as themselves? If yes, what position does a 6'5 version of Pete Blackburn play in Madden? -Yitz
I used to be one of those guys but recently I've gotten more into the habit of creating players that are based on a real celebrity and/or pop culture figure. I made Jesus Shuttlesworth in "NBA 2K." I'm working on a "Road To The Show" career as Josh Tillman (Father John Misty.) He was drafted by the Tigers and traded to the Marlins. His baseball career is somehow more depressing than his music.
But if I was going to create myself, I certainly wouldn't make myself 6'5. I'm a Short King through and through. It's all about beating the odds and shutting up the doubters as an undersized, overlooked stud. Line me up in the slot and watch me thrive.
What is your favorite sports video game? It has to be Madden, right? -Anthony
It definitely used to be "Madden," back in the days when Good Charlotte and Bubba Sparxxx headlined the soundtracks. But I've been largely underwhelmed by a lot of the products that EA Sports has put out over the past decade or so, and Madden is included there. I think Madden has been hurt by lack of competition thanks to its exclusive license, and I think the best football game EA has had in the past decade is "NCAA Football 14." (Shoutout Coach Duggs 👊)
These days, "NBA 2K" is the best sports sim on the market based on the gameplay, attention to detail and level of depth in the game modes. My favorite sports video game ever is probably "MVP Baseball 2005," though.
What's the best golf video game ever? -Greg
Don't sleep on "Mario Golf," but the only true answer is "Tiger Woods PGA Tour 2004." I mean, that game had an intro that featured a bunch of players dancing to a DMX song in the middle of a golf course. I dare you to show me an example of golf ever being cooler than that.
If you could bring back any old sports video game to the next-gen consoles, what would you pick? -Tyler
I'm tempted to say "MVP Baseball" since it's my favorite game ever, but "MLB The Show" does the job just fine these days. I'm also tempted to say the "Skate" series, but that's actually coming to next-gen consoles so I don't even have to wish it into existence. I'd love for "NHL 2K" to make a comeback just because 2K has done wonders with its NBA efforts and EA's NHL series could use some healthy competition. Ultimately, though, my answer is "NCAA Football" because college football is just such a fun video game experience.
 

24/7 Sports News Network

 

Golf Props

Sports news without the yelling and fake debates. Stream CBS Sports HQ for nonstop highlights, analysis and picks. Watch for free on all of your devices.
Learn More


 

Play along with this week's golf action and compete to win $1,000 each round with CBS Sports Golf Props. Answer some quick questions and you're in contention for the cash! Join any round for your chance to win.
Play Now

| | | | |
| --- | --- | --- | --- |
| FOLLOW CBS SPORTS | | | |