Email Not Displaying? Click Here

Wednesday, August 5, 2020
Oh what a Wednesday! Not only is there another packed day of sports in store, but today also marks the launch of "Warzone" Season 5... which means as you're reading this I still probably haven't slept. Find me locked in a dark room gaming until playoff hockey starts back up. Very healthy!
Thanks to everyone who sent in mailbag questions this week (stick around for those at the bottom of the newsletter) and those who pointed out that I called Jordan Spieth "Justin Spieth" yesterday. Hand up, that's on me and my hockey fatigue. When I mess up, I expect you to hold me accountable. Way to stay alert... I was testing you.
Also, plenty of you have sent in mail over the past few weeks upset that I don't give enough love to your favorite teams. As such, it's time for a roll call to keep the people happy. Some teams I have apparently ignored:
Atlanta Braves
Cincinnati Reds
Cleveland Indians
Colorado Avalanche
Colorado Rockies
Indiana Pacers
Liverpool
MLS
Notre Dame football (?)
Toronto Raptors
And all the other ones I continue to forget/ignore
We good? Perfect! I can only promise I'll strive to be better and less sleepy everyday.
Okay, let's get to today's itinerary.
📰 What you need to know
1. NFL should scrap its 2020 schedule 🏈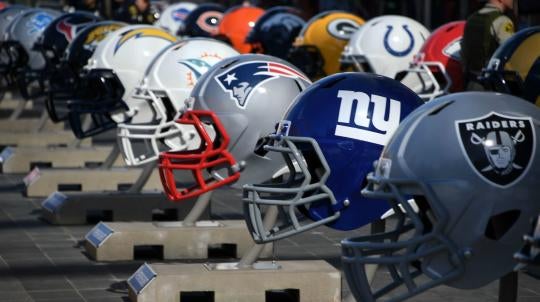 We still aren't sure what's in store for the 2020 NFL season but it does seem rather optimistic (and possibly borderline naive) to assume they'll be able to a complete a full 16-game slate this year. Like MLB, the NFL is electing to operate outside of a bubble this season, and we already know how that's been working out for baseball in the early going (Spoiler: Not great!)
So, the NFL will have to run a much tighter ship and have much better luck if they do hope to pull off a full season. They have some contingencies built into their original schedule that would help them navigate any early postponements or cancellations, but there's not a lot built into that schedule that protects the NFL after Week 4.
As such, our John Breech has proposed a fix with his own revamped schedule that might help better position the NFL to play through the pandemic, even if there's a second wave in the fall.
Regular season: Breech proposes making the regular season 12 games long and completely removing all AFC-NFC matchups. Under Breech's plan, Weeks 1-7 would consist entirely of divisional matchups (perhaps inside divisional bubbles) After that, every team's remaining six games would be against other teams in the conference. All first and second place teams from 2019 will play all other first and second place teams in their conference while all third and fourth place teams will play all the other third and fourth place teams (Those games could also be held in bubbles)
Postseason: Ok, buckle up because Breech is suggesting that 24 teams qualify for the playoffs in his proposal. The NHL opened up their postseason to 24 teams this season and Breech agrees with the idea because it rewards more teams that didn't have a chance to fully prove themselves in a shortened season
NFL Draft Tournament: Yeah, you heard that right. Breech wants the eight teams that don't qualify for the playoffs to play in a mini tournament where the winner gets the No. 1 pick in the draft. The tournament would likely get good ratings and help the league make up for loss of revenue after cutting regular season games
So, this plan is pretty wild and radical...but isn't pretty much everything else happening this year? Do you like it? Hate it? Feel free to let me (and Breech) know.
For what it's worth, I proposed a similar end-of-season tournament idea for the NHL this year and people said it was silly. The NHL went with its own unique idea and now the No. 1 pick is going to be awarded to a hockey team that made the playoffs. So maybe a draft tourney isn't as silly as you'd think.
2. How COVID-19 is affecting fantasy baseball ⚾️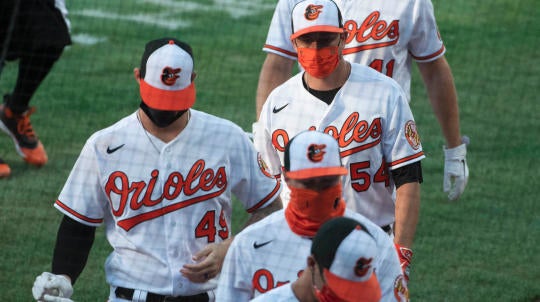 On the list of MLB's concerns at the moment, fantasy baseball has to be pretty near the bottom. However, it's understandable that avid fantasy players (and baseball fans in general) might be frustrated with this season and the way things are going right now.
This is completely uncharted territory for fantasy players, especially with some of the early bumps in the road that MLB is experiencing during the shortened campaign. Managers are undoubtedly frustrated by all the positive tests and postponed games, so yesterday our Scott White penned something of a pep talk to help those fantasy nuts take the 2020 season in stride.
White: "Look, I'm not here to tell you that you need to be playing Fantasy Baseball if you're just not there emotionally. It's understandable for you to be in that spot and definitely not my place to comment. I'm just telling you it's OK to enjoy Fantasy Baseball in 2020. It's different and weird, but it doesn't change the fact that something you normally enjoy is here for your enjoyment at a time when you probably need something to enjoy. So enjoy."
He also provided a guide with tips on how to find that enjoyment:
Avoid knee-jerk reactions whenever someone tests positive: It's easy to be super negative and presume the season is going down the drain whenever a positive coronavirus test pops up. But the league got back to action recognizing that players would test positive and new challenges would present themselves, so the outcry will likely only register if things spiral out of control
Remember not everything that goes wrong is because of the pandemic: Bad things happen to good players all the time, so not every injury is because of the pandemic or because 2020 sucks. There are unfortunate instances in each and every season so while it's easy to lump those in with everything that has gone wrong this year, it's unnecessarily dispiriting to do so
Keep quality reserves at the ready: Again, this is always good advice, but especially this year. You never know when a positive test could pop up or a game could be canceled, so you can save yourself some mental fatigue by acquiring depth
All of that certainly seems like good advice, even if I'm not playing fantasy baseball myself this year. (I can barely manage my life these days, never mind a baseball team.) If you want more tips from White, check out his full guide and try to stay in good spirits.
3. 2020 PGA Championship: Ranking the field 🏌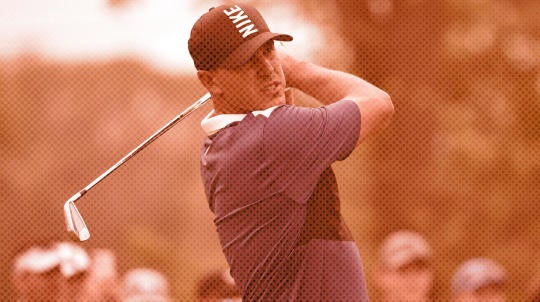 We're officially one day away from the first major golf championship of 2020 and it's set to be an interesting weekend for the PGA Championship at TPC Harding Park. There's an impressive field involved but a shorter-than-usual runway leading into the event, which makes it a bit harder to handicap.
Fortunately, our Kyle Porter has been keeping close track of who's hot (and who's not) since the restart, and he's been kind enough to provide rankings on the golfers most likely to win this weekend.
Brooks Koepka: Yes, he's had a roller coaster year but he's been outstanding from tee to green for two straight weeks. He's also won the event in each of the last two years, so there's a strong case to be made
Justin Thomas: He's on a heater and has been the best player in the world since the PGA Tour restarted in June. He won the event in 2017
Bryson DeChambeau: He'll likely thrive because he's a monster off the tee and will be hitting wedges out of the rough instead of longer irons. That being said, his reckless aggressiveness may not be the greatest approach to winning majors
Jon Rahm: He had a bad week last week but he's had success recently and finished in multiple top 10s at major championships in each of the last two years
Rory McIlroy: He hasn't played very clean golf since the restart but he's capable of much better and he's a guy who can find it when the spotlight burns bright
So, what about Tiger Woods? (Of course I knew you were going to ask about Tiger... duh.) Well, Porter has him ranked outside of the top 10, but not by much. Kyle also admits that we "have no idea what we're getting from him," which pretty much sums up Tiger at this point in his career.
He's got his full top 20 ranking right here, so feel free to dive in and pick Porter's expert brain before locking in your bets. Speaking of which, SportsLine's Mike McClure is up over $9,000 since the PGA Tour restarted, and he's got his picks set for the major . Since I want to line your pockets, I'll let you know he likes Gary Woodland at 50-1 as one of his four bets to win the event (the others are a favorite, another 50-1 and a 200-1 long shot).
As always, may the odds be ever in your favor.
4. Europa League power rankings ⚽ 📈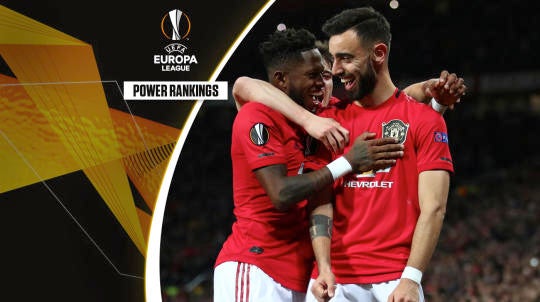 With all the sports that have been flooding back into our lives lately, it's been sort of easy to overlook the fact that soccer never really left us. We'll have more soccer in store today as Europa League action resumes with four matches.
To celebrate the return (which you can catch on CBS All Access, by the way), our Roger Gonzalez has power rankings for all 16 teams in the Europa League as of today. Here's a glimpse at the rankings:
Manchester United: They're the strongest team, are playing well and have a clear path to the semifinals
Inter Milan: When you have the defense Inter does and the strikers in Romelu Lukaku and Lautaro Martinez, you have a great shot
Wolverhampton Wanderers: Their attack has been a little inconsistent but they're a sturdy squad and are capable of dictating play
Roma: They're a high-scoring team but the defense is going to need to improve if they want to make a deep run
Bayer Leverkusen: They still have Kai Havertz and that's a great sign, because with him, they can win it
Need a handy guide for Europa League action? I'm here to make life easier for you, friend. This is a very helpful schedule and bracket for the Round of 16, which will get underway today. My friend Roger is smarter than me when it comes to this stuff, so I'll let him handle the best bets and predictions.
You go ahead and enjoy all that soccer... I've got non-stop hockey to get back to.
📝 Odds & Ends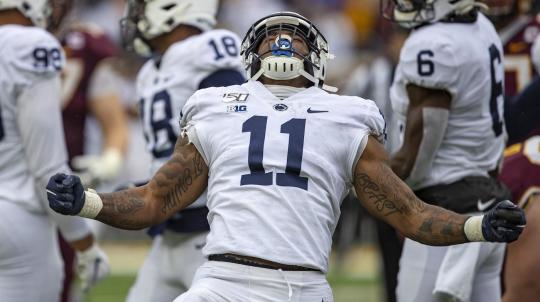 Penn State star LB Micah Parsons is expected to opt out of the 2020 season and declare for the 2021 NFL Draft. He'll join another Big Ten star in doing so, as Minnesota WR Rashod Bateman also announced his opt-out
The Nets' win over the Bucks inside the Disney World bubble was the biggest NBA upset in 27 years
Rafael Nadal has withdrawn from the US Open amid COVID-19 concerns
📺 What to watch today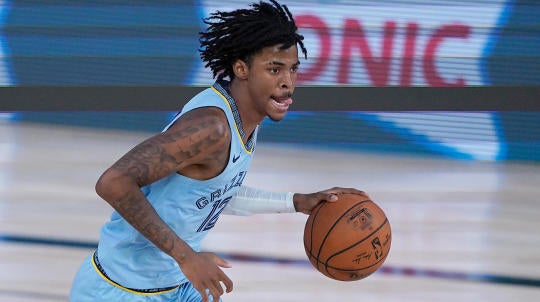 🏀 Jazz vs. Grizzlies, 2:30 p.m. | UTAH -4.5
🏒 Lightning vs. Bruins, 4:00 p.m. | BOS -115
⚾️ Brewers vs. White Sox, 8:10 p.m. | CWS -130
🏒 Oilers vs. Blackhawks, 10:30 p.m. | CHI +120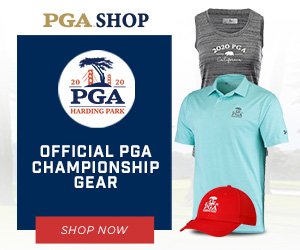 📝 Top scores from last night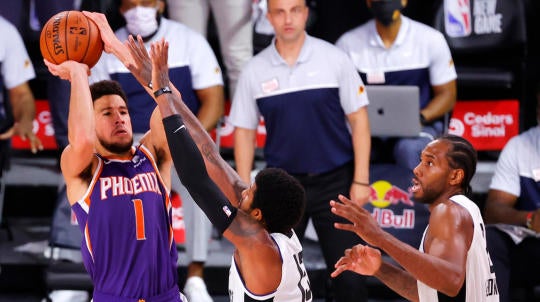 🏒 Hurricanes 4, Rangers 1
Sebastian Aho had two goals and an assist to help Carolina complete the sweep of New York. The Rangers became the first team eliminated from the NHL playoff qualifying round.
💵 Winning wagers: Hurricanes (-141), Under (5.5)
🏀 Suns 117, Clippers 115
Devin Booker capped a 35-point performance by drilling a dramatic buzzer-beater to down the Clips.
💵 Winning wagers: Suns (+314), Over (230.5)
⚾️ Dodgers 5, Padres 2
Dustin May tossed six innings and struck out eight to earn his first career win.
💵 Winning wagers: Dodgers (-120), Under (8)
📪 Mailbag!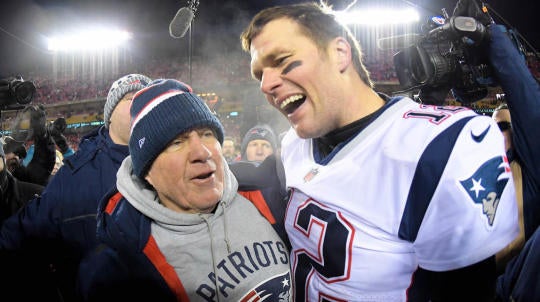 Where did your passion for hockey originate? And what made you decide that writing about sports (hockey in particular) was what you wanted to do for a living? -Mary & Lolo
My dad got me into hockey when I was really young and I've always loved the Bruins, but my favorite sport for the first part of my life was always baseball. I kept up with MLB pretty fiercely until high school, and that's when hockey started to take over.
Honestly, I think what really sealed it was the fact that I could get tickets to Bruins games for, like, $15 when the team wasn't particularly great. (It's a lot harder and more expensive to get in the doors these days.) Being able to regularly attend games ramped up my passion for the game, which is tremendous live, and I've grown exponentially obsessed since then.
Also, I knew from a very young age I wanted to work in sports in some capacity. My lack of athletic ability (and general nerdiness) pointed me toward journalism and writing.
Who are the five players (in any sport) that caused you the most heartbreak when they left your favorite team for greener ($$$) pastures? -Barry
Ah, good question. It may not necessarily have to do with money, but here's my top five:
Ray Bourque: He was the first hockey player I loved growing up and it broke my heart that he had to leave town to find any playoff success. I think that 2001 Stanley Cup was the first time I got a taste of being super invested in the NHL playoffs and, man, what a rush. Happy he got one but I wish it was in Boston
Joe Thornton: After Bourque, Thornton was the next guy I idolized. Guess what happened to him? Traded because the Bruins stunk. Sensing a trend here? Doesn't help that the return package was horrendous (even on day one) and Thornton went on to be an all-time great. I remember hearing about the news while eating my cereal before school and just crying at the kitchen table like a pathetic loser
Nomar Garciaparra: Nomar was my favorite Sox player as a kid and I always hoped he'd help them break "the curse" before his playing days were over. Turns out, he did... just indirectly. Had they never won it all, this one might sting just a little bit more
Tom Brady: This one is still fresh so it's hard to accurately gauge where it falls on the list. Maybe it'll hurt more actually seeing Brady suit up and play for another team on Sundays. But at the end of the day, both sides seemed ready to move on and I place more blame on the Patriots than I do Brady, even if I know he's not the QB he once was. Still, it's always going to hurt that he didn't retire in New England. It seemed only right
Ray Allen: This one may seem strange considering he was only in Boston for a relatively brief run but Allen was always a personal favorite of mine and those Big Three Celtics teams were so much damn fun. I wasn't ready for that fun to come to an end, and the writing seemed to be on the wall when Allen dipped. Obviously, hurts more that he went to Miami to chase a ring with LeBron, too
What is the best Taylor Swift song ever? 'Love Story' and 'We are Never Getting Back Together' are some of my favorites. -Phin
For me, it's "Style." As a huge sucker for vibey synth-pop, "1989" is my favorite Swift album and "Style" is just an absolutely perfect pop song.
Does PGA test for steroids? Bryson DeChambeau worked out hard, but I wonder if he had some outside help. -Mark
Yes, the PGA tests for steroids. But I heard Bryson ate the official who came to collect his test.
What's going on with your Longhorns? The last comment about college football I recall was a comment about the Sooners and their amazing ability to get yet another great quarterback in waiting. Who do y'all have waiting in the wings? I haven't seen anything significant out of Austin in some time.... Have a great day and Boomer. - Brittany
I don't appreciate this... it's mean. Still, Texas is back. Hook 'em.
 

UEFA Champions League

 

We Need To Talk

CBS Sports is the new home of the UEFA Champions League. The action gets underway on August 7th and you can stream every match on CBS All Access. Sign up today and try 1 month free!
Learn More


 

The first-ever nationally televised all-female sports talk show, We Need To Talk is a monthly program featuring a rotating panel of esteemed women who share their knowledge, opinions and perspectives on topics across the sports landscape. Watch this Saturday at 3:00 PM ET.
Learn More

| | | | |
| --- | --- | --- | --- |
| FOLLOW CBS SPORTS | | | |