Week's Top Picks from JCG
Going into the Weekend, chill out with our Top Picks:
Software Development – Code at your Best, Automate the Rest 

(b

y Java Code Geeks

)

When pioneering manufacturers first coined the term "automation" in the 1940s, it was mostly tied to "the replacement of humans with machines." Decades later, automation has evolved beyond gigantic...
      



[MEGA DEAL] The CompTIA Secure Cloud Professional Bundle (94%) 

(b

y Java Code Geeks

)

Optimize & Protect Data Infrastructure, Networks, and More as a Certified IT Professional with 38+ Hours of Content on Cybersecurity Hey fellow geeks, This week, on our JCG Deals store, we have...
      
How to change procedural code into object-oriented one? 

(b

y Java Code Geeks

)

What style should Clean Code be written in? Clean Code is not always object-oriented. Sometimes it will be written in procedural style. And what style is better: procedural or object-oriented? We...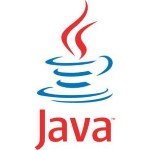 Establishing JDBC Connection in Java 

(b

y JCG Examples

)

In this post, we will learn how to establish a JDBC connection, from a Java program to an oracle database. Once we establish a connection, we will insert records into it. 1. Introduction JDBC is an...
      




 
Java Classes and Objects Tutorial 

(b

y JCG Videos

)

Interested to learn more about Java Classes and Objects in Java? Then take a look at our detailed video on how to use Classes and Objects through examples.