Email Not Displaying? Click Here

Friday, July 10, 2020
Hello and happy Friday. It's Shanna McCarriston again. Pete is on vacation for a bit, but don't panic, because I'll keep you updated on all things sports until he's back.
I hope you all have had an excellent week and are ready to relax this weekend. Personally, I've been watching a concerning (or impressive, depending on how you look at it) amount of trash reality television lately. I've also been jamming out to the "Hamilton" soundtrack for six days straight because, unlike our uncultured pal Pete, I actually have watched the film since it dropped last weekend. And not to brag, but I saw it on stage too.
Find me on Twitter and let me know your favorite song from the musical, or your favorite musical in general. Contrary to popular belief, I'm not just all sports talk -- I'm quite the theatre fan, too.
Anyway, enough about broadway. Let's start talking sports.
📰 What you need to know ⚽
1. Takeaways from the Champions League draw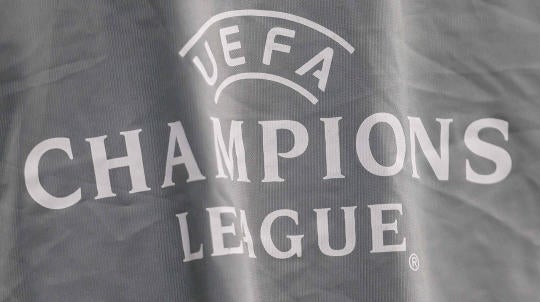 As Pete told you yesterday, CBS Sports is the new home of UEFA Champions League, the biggest soccer club competition in the world. My expertise in football is in the helmet and pigskin sport, not the one with headers and goals, so for this section of the newsletter I'm going to turn it over to a soccer specialist.
Our very own Roger Gonzalez has all the takeaways you need from this morning's Champions League draw. I would just like to thank him not only for chiming in with his highlights, but for committing to waking up very early to watch and break it all down:
Thanks, Shanna. To start out, here is the result of the draw, which determined the (unseeded) bracket for Champions League play when it resumes next month in Portugal:
RB Leipzig vs. Atletico Madrid
Atalanta vs. Paris Saint-Germain
Winner of Real Madrid-Manchester City vs. Winner of Lyon-Juventus
Winner of Barcelona-Napoli vs. Winner of Bayern Munich-Chelsea
(Four of the Round of 16 matches were delayed by COVID-19, so the second legs of those matches need to be played.)
Here's some quick notes on what I'm looking for now that we have this bracket set:
Real Madrid and Manchester City have it tough: Could we see Real face Cristiano Ronaldo for the first time since he left? Juventus likely would be tougher than Lyon. Then the semifinal, likely either Barcelona or Bayern Munich, looks extremely tough for Real or City. It doesn't get tougher than that.

'Clear' path to final for PSG: Atalanta's offensive talent won't be easy, but the winner of RB Leipzig (without Timo Werner) or Atletico Madrid could be the least regarded of the semifinalists. But PSG has played down to Ligue 1 competition to some shocking results.

One-leg matches: Typically, teams play twice up until the final and then advance based on combined goal differential. This year, the format is changed. No ties, single matchups to help collapse the end of the season from several months to one. How will that affect things?
This will be an incredibly exciting Champions League bracket. And the whole thing (for fans in the U.S.) will be broadcast on CBS All Access. So don't miss it.
2. Big Ten switches to conference-only football schedule 🏈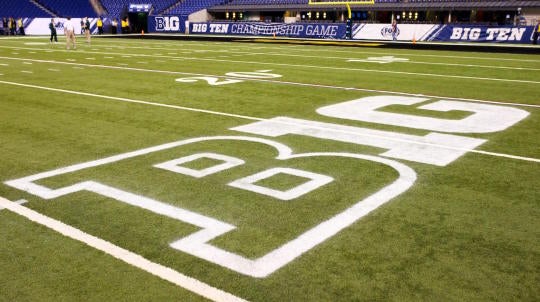 The changes to sports seasons continue as the coronavirus pandemic remains a major issue in the United States. The Big Ten announced on Thursday that it will have a conference-only schedule for the 2020 season. It's the first Power Five conference to announce major changes to the schedule.
Due to the adjustment, 42 college football matchups have been canceled. Here's a look at some of the marquee nonconference college football matchups eliminated with the schedule change:
Michigan's opening weekend at Washington
Ohio State at Oregon
Penn State at Virginia Tech
Iowa vs. Iowa State
Michigan State at BYU
Purdue vs. Memphis
Rutgers vs. Syracuse
This decision is expected to start a domino effect throughout other conferences. Here's how other conferences stand in regards to a nonconference schedule:
SEC: Had no comment on the matter when CBS Sports reached out to them. They could make a decision regarding the schedule by late July
ACC: Considering a conference-game only schedule
Big 12: Currently in a wait-and-see situation and told CBS Sports, "it's a little early" to make a decision
Pac-12: An announcement is expected within the next few days on whether they will also go to a conference-only schedule for the 2020 season
3. Tiger Woods to return next week at Memorial Tournament 🏌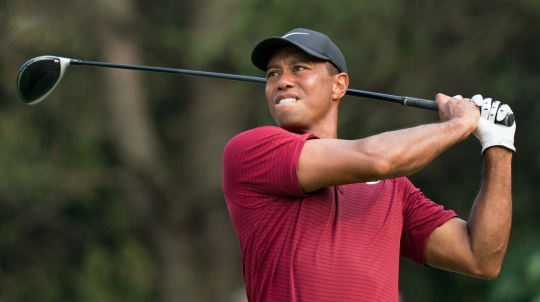 Tiger Woods is coming back. He announced on Thursday that he is headed to the Memorial Tournament next week, which will be his first PGA Tour event since play resumed a month ago following the stoppage caused by the coronavirus pandemic in February.
Woods has won five times at Muirfield Village. Despite this, CBS Sports' golf guru Kyle Porter predicts that we actually won't see Tiger at events like the Memorial Tournament going forward.
Porter: "Tiger's aim over the next 13 months will obviously be on major championships. There are seven of them -- two U.S. Opens, two Masters, two PGAs and an Open -- in that span of time, and he'll get plenty of shots at winning No. 16 (or beyond) after grabbing No. 15 at last year's Masters. Because of this, I expect to see even less of him at regular events like Memorial.
While we wait to see Tiger hit the links next week, tune into the inaugural Workday Charity Open going on right now (which is also being played at Muirfield Village.) Collin Morikawa shined in Round 1, where the scoring average was a little over 72. Porter has the updates all weekend long.
4. What to bet on this weekend 💵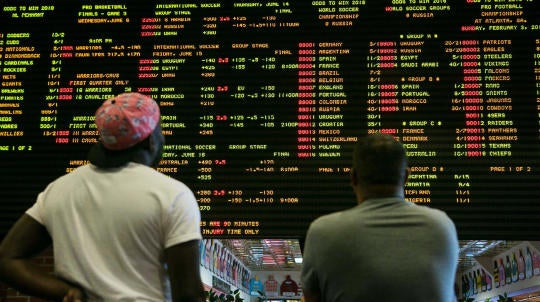 The betting experts at SportsLine have our backs, as always, and gave me tips on some bets to make this weekend. Here they are:
UFC 251: SportsLine expert Kyle Marley is looking for his 13th straight main-event winner so if there's anyone's MMA betting tips you should take, it should be his. UFC 251 is on Saturday at UFC Fight Island in the United Arab Emirates and he has all the info you need on the best bets for Kamaru Usman (-260) vs. Jorge Masvidal (+210) in the main event.
NASCAR: Moving on to NASCAR, take a look at who Mike McClure's model says will win the Quaker State 400 on Sunday at Kentucky Speedway. Last week at The Brickyard, McClure's proven model correctly predicted Kevin Harvick's fourth victory of the season.
📝 Odds & Ends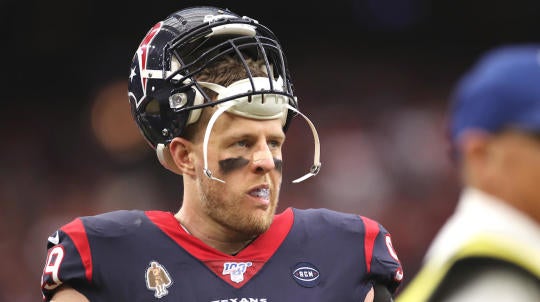 Texans star J.J. Watt says there's a good chance he won't play this season if the NFL makes players wear protective face shields
MLB teams released their 2021 schedules yesterday. Here's everything you need to know about the 162-game slate
Cam Newton will wear a number that no Patriots player has ever worn under Bill Belichick... and it's the same number as the team's mascot
'Madden 21' revealed their rating for Joe Burrow, as well as other rookie quarterbacks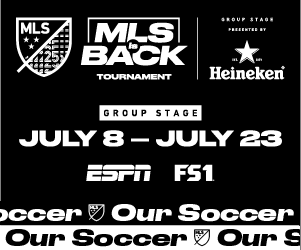 PGA Tour on CBS

 

NWSL Challenge Cup

Stream the 2020 Workday Charity Open this Saturday and Sunday at 3:00 PM ET for free on CBSSports.com and the CBS Sports App!
Learn More


 

The National Women's Soccer League is back in action this Sunday. Stream every game of the 2020 Challenge Cup live with CBS All Access.
Learn More

| | | | |
| --- | --- | --- | --- |
| FOLLOW CBS SPORTS | | | |