Email Not Displaying? Click Here

Thursday, June 25, 2020
Hey, welcome to Thursday! And it's not just any Thursday... it's your favorite newsletter writer's birthday! 🎊
I'm feeling rather fortunate this morning, not only simply because I'm alive to see another year but also because I have some freedom and options to celebrate the day with a few special people in my life. A lot of people had to spend their birthday in quarantine while separated from their friends and family over the past couple months, and that had to be a bummer. If you're one of those people, I'd love to hear your weird quarantine birthday stories. You've got my email (pete.blackburn@cbsinteractive.com).
Also, have a drink or a piece of cake with me tonight. Find me on Twitter and let me know what you're sippin' on. (And if you're under 21, it better be apple juice or I'm calling the police.) Or just send me pictures of your porch/deck. You know how much I love that.
Oh, and as you might have guessed, I'm anticipating a vicious hangover tomorrow morning, which means I'll be taking the day off and my friend Shanna McCarriston will bring you into the weekend. You're in good hands.
For now, though, we've got sports, so you better be ready to party with me for a bit.
📰 What you need to know
1. Five college football teams best positioned to win first national title in the modern era 🏈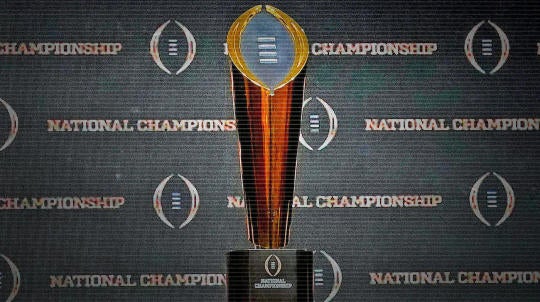 We still don't know if there will be a college football season this fall but we're all rooting for one to happen, so let's just pretend that everything is going to work out despite the pandemic.
So, with that optimism on our side, we should talk about some contenders. And not just any contenders, but rather some due contenders. Only 14 different college football programs have won a national championship in the last 28 years (out of 130 teams currently at the FBS level), which means there are plenty of prestigious schools that are still looking for their first title in the modern era.
Our resident college football expert/gambling aficionado/cartoon dog Tom Fornelli has come up with a shortlist of five schools that are best positioned to immediately make a run at their first title since 1992, when the Bowl Coalition was formed.
Here are his handful of hopefuls:
Georgia: The Bulldogs play in a Power Five conference and have championship talent, which makes them a great candidate to top this list. They should sit atop the SEC East and they reached the College Football Playoff under Kirby Smart just a few years ago
Notre Dame: The Fighting Irish aren't in the Power Five but they have a strong enough schedule to qualify for the CFP if they go undefeated. They've got the talent to do just that, and they don't have to win a conference championship to get there. Don't sleep on ND
Oregon: The Ducks have never won a national title, period. But they've made it all the way to the championship twice in the past 10 years (2010 and 2014) and they've done a great job of recruiting while taking strides in the Pac-12 recently. Oregon went 12-2 last season and their 2021 recruiting class is ranked sixth in the nation
Penn State: Some will argue the Nittany Lions won the national title in 1994 but the school itself doesn't formally recognize the ratings and polls that listed them first in 1994. PSU has been the No. 2 program in the Big Ten during the CFP era and they're an elite quarterback away from being a legitimate title threat
Texas A&M: TAMU hasn't won a title since 1939 and they've got a difficult path to the College Football Championship considering they've have to go through Alabama, Auburn, and LSU in the SEC West, plus maybe Florida or Georgia in the SEC Championship. That being said, the talent is there
Of course, there's a good chance none of these teams will win a title this year (or in the next few years) because 1) winning a championship is extremely hard, 2) the schools that have already won in the modern era tend to be in the conversation regularly, and 3) there may not be any champion this year depending on how the next few months go. But don't be a buzzkill!
It tends to be a little more fun when a newcomer is able to show up to the party and announce their arrival in impressive fashion. Nobody likes when the same teams win over and over (unless of course you're a fan of one of those teams) so maybe we can get a new team in the mix this year. Save some for the rest of us.
2. What we know about MLB's 60-game schedule ⚾️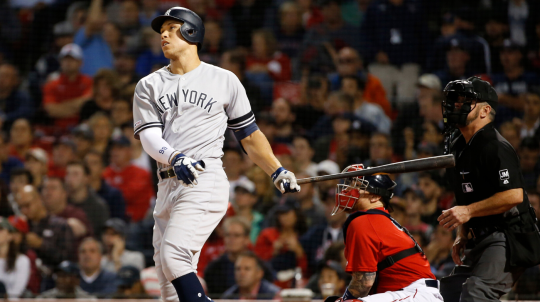 Okay, so, by now you probably know that we've got a baseball to look forward to this summer. After months of bickering and infuriating labor war hurdles, a MLB season has been imposed and it's scheduled to begin in less than a month.
We know that the shortened 2020 campaign will include 60 regular season games before a traditional playoff bracket, but what will that schedule actually look like? We may not have a specific schedule to reference just yet (that should be coming later this week) but we do have a framework that helps illustrate what we can expect.
Matt Snyder is one of our trusted baseball gems and he'll help break down what we know about the 2020 season schedule at this point:
Regions: In an effort to limit travel and exposure to coronavirus, all teams will play a regionally based schedule this year. That means that teams in the East region (AL East & NL East) will only play each other, and same goes for the Central and West regions. It means each team won't face a number of clubs that they see every year, but they'll also be able to get a little more familiar with interleague opponents
Emphasis on division: The schedule will not be balanced, as the majority of the 60 games played will come against a team's divisional opponents. Each team will play 10 games apiece against the other clubs in their division (total of 40 games) while the remaining 20 games will be split among the opponents from the other league/division
Playoffs: It will be a "normal" playoff format this year. There will be three division winners per league along with two wild cards, who will play a one-game playoff for the right to face the top division winner. The first round will be best-of-five while the league championship series rounds and World Series are best-of-seven
Maybe you still haven't totally decided whether you're going to care about this baseball season or take it seriously, but one thing is for sure: This year's schedule is going to be unlike anything we've seen before, so that's somewhat exciting.
And I hate to keep bringing it up but it's the ugly truth: There's a chance this could all be a wash if things don't improve when it comes to the pandemic and public safety. The league has outlined some of the plans and protocols it will employ in an effort to limit exposure and our Mike Axisa has done a great job recapping those safety measures right here. Here's a list of interesting new on-field and ballpark guidelines, some of which may be difficult to enforce:
No bat/ball boys or girls
Pitchers will have their own personal rosin bag and they won't be allowed to lick their fingers. Instead, they can keep a wet rag in their pocket
Hitters will have their own personal pine tar rag, bat weight, and other hitting equipment
Players have to retrieve their own cap and glove at the end of an inning if they're on base. A teammate can't bring it to them
Baseballs used during batting practice must be disinfected and taken out of circulation for at least five days
No spitting and no chewing tobacco. Chewing gum is allowed
High fives, fist bumps, and hugs are prohibited. Fighting will be met with "severe discipline"
The only contact allowed on the field is tags plays and other incidental contact that occurs during normal play
Non-playing personnel must wear masks in the dugout
Showering at the ballpark is "discouraged." Even then, only players, coaches, and clubhouse staff can shower at the park
Players having to go get their own hat and glove in the dugout after an inning? Oh the HORROR!
3. Brooks Koepka, Webb Simpson withdraw from Travelers Championship due to COVID-19 concerns 🏌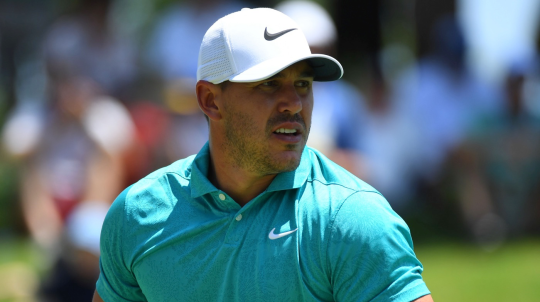 The PGA has only been back a few weeks but already we're seeing COVID-19 cause some disruptions in the Tour restart. Thanks to coronavirus fears, five golfers have withdrawn from this week's 2020 Travelers Championship, which begins today at TPC River Highlands in Connecticut. Brooks Koepka and Webb Simpson, respectively the No. 4 and No. 5 players in the world, are among them.
Cameron Champ was the only golfer to test positive
Simpson elected to withdraw after a family member tested positive
Koepka withdrew after his caddie, Ricky Elliott, registered a positive test. Brooks' brother, Chase, also withdraw out of caution
Graeme McDowell also withdrew after his caddie, Ken Comboy, tested positive
Both Koepka and Simpson released statements explaining their respective decisions to skip the event... not that those explanations were particularly necessary.
Koepka: "I haven't tested positive for COVID-19, but as I've said all along, I'm taking this very seriously. I don't want to do anything that might jeopardize the health of any player in the field or his ability to compete. The right thing to do right now is get home, support Ricky and feel confident that I'm doing what I can do protecting my fellow Tour members, my PGA Tour friends and everyone associated with the Travelers Championship this week."

Simpson: "In the last 24 hours, I had a family member test positive for COVID-19. While my tests this week were negative, I feel like it is my responsibility to take care of my family and protect my peers in the field by withdrawing from the Travelers Championship. I am going to return home to Charlotte and quarantine under CDC guidelines, and I look forward to returning to competition after that time period."
While it's good news that Koepka, Simpson and some of the other golfers who were at risk for exposure ended up testing negative, this isn't exactly a promising sign as the PGA tries to move full steam ahead and make up for lost time. A few positive tests are probably inevitable, but five withdrawals in a week? That's an issue. The Tour may need to take extra precautions and enforce stricter guidelines in order to keep those numbers down and prevent this from getting out of hand.
It especially stinks that Simpson and Koepka have to miss this week's event based on how they performed and the momentum they picked up last weekend. Simpson won the RBC Heritage and Koepka had his first top-10 finish since the 2019 Tour Championship.
In any case, the Travelers will soldier on without them this week and our Kyle Porter has you covered with his preview and picks.
4. Which NFL stars are due to bounce back or fall back? 🏈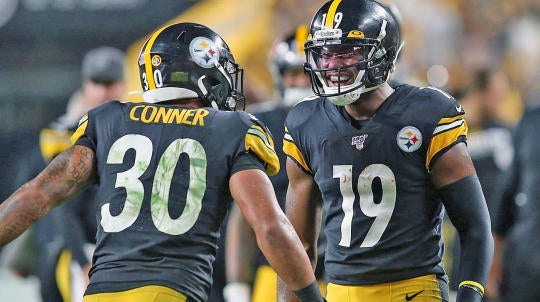 Come on down! It's time to play a fun little game we like to call "Bounce Back or Fall Back?"
Our Jason La Canfora is your host for this special game, as he's got a column this week predicting which star NFL players will be in for a serious bounce back season, while also identifying which stars will continue having trouble getting back to the heights they were once known for.
Let's take a look at some of his selections...
JuJu Smith-Schuster: Bounce back. He's got his starting QB back and the Steelers have added help at TE, which should take some pressure of JuJu
Baker Mayfield: Bounce back. Both Mayfield and the Browns were very disappointing last year but the reality check may end up being good for them. Mayfield still has a lot of talent (and a lot of talent around him) and Kevin Stefanski should help keep things simple
Odell Beckham Jr.: Bounce back. He's not going to get the targets that he grew accustomed to in New York but OBJ was hurt last year and those injuries limited his production. With a bit more stability in Cleveland this year, he should be hitting paydirt regularly
Aaron Rodgers: Fall back. While Rodgers might still be one of the very best QBs in the league, things aren't exactly aligning right for him heading into this season. The Packers drafted his replacement and didn't do much in the way of adding weapons to the offense, so he's not going to get to cook like he used to
Matt Stafford: Bounce back. He was an MVP candidate before getting injured and then shut down last year, and he and Darrell Bevell seem to have a special sort of chemistry. With Stafford's arm still in great shape, he should put up big numbers
JLC has plenty more entries here, so that's worth checking out, especially if you're interested in who you may want to buy in on (or skip out on) when it comes time for your fantasy draft this year. There's a lot of value in buying low and banking on a bounce back campaign, so let Jason lead you to the promised land with his advanced knowledge.
📝 Odds & Ends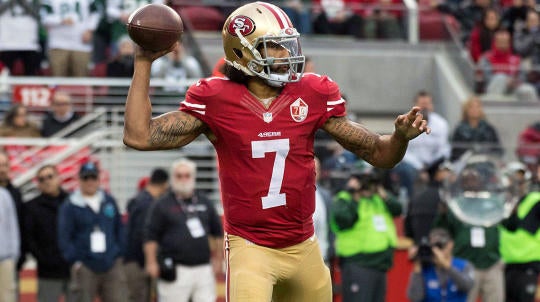 Multiple NFL teams are reportedly very interested in signing Colin Kaepernick but the pandemic could be holding up a potential deal
Rejoice! MLB mascots will be allowed to attend games in 2020, even if fans aren't in the crowd
Ben Roethlisberger recently admitted to struggling with alcohol and pornography addiction
The Redskins plan to erase the team's founding owner from franchise history thanks to his history of racism
 

24/7 Sports News Network

 

Golf Props

Sports news without the yelling and fake debates. Stream CBS Sports HQ for nonstop highlights, analysis and picks. Watch for free on all of your devices.
Learn More


 

Play along with this week's golf action and compete to win $1,000 each round with CBS Sports Golf Props. Answer some quick questions and you're in contention for the cash! Join any round for your chance to win.
Play Now

| | | | |
| --- | --- | --- | --- |
| FOLLOW CBS SPORTS | | | |