My Homepage
Get the app!
iOS - Android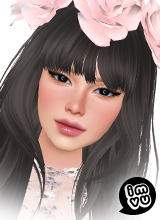 You just received a new message!

IMVU_Offers wrote:



Final Hrs 🚨 Get 50% BONUS Credits! 🚨



Ain't no shame in the shopping game! We love it as much as you do, but we know you LOVE free Credits even more. For a limited time, you can earn 10,000 FREE Credits* with every purchase of 20,000 Credits!



GET MY CREDITS »

*Available for a limited time. Offer does not apply to Credits purchased during 1 hour sales.









This email is sent only to registered subscribers of imvu.com. Please do not reply to this email.

This message contains information regarding products and services offered by IMVU, Inc.

Unsubscribe |  I've Never Heard of IMVU |  Terms of Service | Privacy Policy

Copyright © 2022, IMVU, Inc. PO Box 2772 Redwood City, CA 94063 USA. All rights reserved.