Email Not Displaying? Click Here

Thursday, July 16, 2020
It's somehow already Thursday (time flies when you spend half the week on vacation) and hopefully the only great Twitter hack that you encounter today is yours truly. Thanks for hangin' with me once again this morning... it's my great pleasure to announce that we are now officially:
One week away from MLB Opening Night
Two weeks away from the NBA season restart.
So close, yet still somehow so far.
Yesterday was the deadline for NFL teams to reach contract extensions with players that were given a 2020 franchise tag, and by now you've likely heard that Derrick Henry and the Titans successfully managed to come to a long-term deal -- a four-year, $50 million extension with $25.5 guaranteed. I say he deserves that money after he led the NFL in rushing last year and also helped get a team with Ryan Tannehill(!) as its QB all the way to the AFC Championship game (for what it's worth, our Jordan Dajani thinks the deal is a win-win for Henry & the Titans.)
Oh, by the way, Dak Prescott is still without an extension -- though apparently he got a last-second offer from the Cowboys -- so when should we start getting ready for some fallout in Dallas? Can you say ANDY DALTON 2020?! (I'm kidding but, as always, we root for chaos.)
We've got plenty more to get to today so why don't you make yourself comfortable, huh? I promise I'm not gonna try to rope you into a Bitcoin scam.
📰 What you need to know
1. Why the Astros are still MLB's biggest on-field villains ⚾️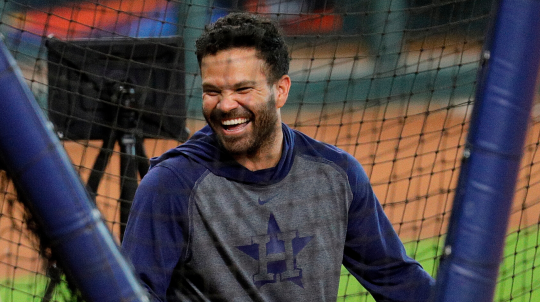 The coronavirus shutdown and ensuing (and infuriating) labor war that ultimately led to an imposed 60-game MLB season left a lot of people in the loss column. Players lost a bunch of salary, owners didn't get their additional pay cuts and fans lost over 100 games of entertainment. But if anyone came away as big winners of the prolonged shutdown, it may have been the Houston Astros.
The Astros were set to be Public Enemy No. 1 in MLB this year thanks to their cheating scandal that dominated baseball's offseason before the pandemic hit. Sure, most of the key leadership figures from the sign-stealing 'Stros lost their jobs but if "Superbad" taught us anything, it's that people don't forget.
And not only has the Astros scandal become somewhat of an afterthought before a single game has been played, but fans won't be able to attend games and fighting has been strictly prohibited this season due to COVID-19. This whole thing has done a lot to take heat off Houston.
But our Matt Snyder penned a column yesterday discussing why the the Astros still will be (and should be) the biggest on-field villains of the upcoming season, and it's worth a read.
Snyder: "There are many reasons to believe the Astros got out of being a villain in 2020. You know what, though? We shouldn't let his happen. Villains are always a fun inclusion. What would superhero movies be without them? It works in sports, too. Whether it's opposing fan bases hating on the Patriots, Alabama or Duke, it's a healthy part of being a die-hard sports fan. The Yankees are the default villain in MLB, but they got cheated by the 2017 Astros, right? Another key element of being a villain is being successful. Yes, the Yankees have been a playoff team several years lately, but they haven't won a pennant since 2009. The Astros have won two of the last three AL pennants and took the title in 2017 when they were cheating...The Astros are still our 2020 villain, even in the most unique baseball season we've ever seen."
You certainly won't hear me argue any of those points. I've always been of the opinion that sports are just better when there's hate involved. Rivalries and heels raise the stakes and make for great theater, so anytime we can embrace that drama I'm all for it. Maybe teams will accept fan-submitted heckles to pipe in over the PA system when Houston comes to town or something. Or maybe they'll have cardboard cutouts of shirtless, blue jean-wearing Justin Verlander throughout the stands. Just a few free ideas from yours truly.
And if you're an Astros fan, just enjoy the fact that everyone hates you so much right now. You can't convince the opposition to like you so you may as well just embrace being the enemy. It can be quite fun diving into the "us against the world" mentality. Trust me on that one, I'm a Boston sports fan.
2. Is there an NFL labor war on the horizon? 🏈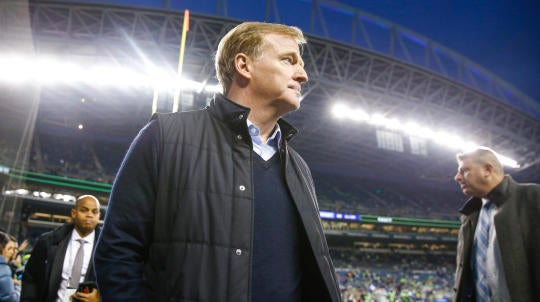 I think by now most of us have learned not to question whether 2020 can get any worse because that has proven to be a road you don't really want to go down. Just when you think you might be in the clear, it's just another wave of terrible. You love to see it!
And that brings us to this latest story: We may have to start discussing the possibility of an NFL labor war at some point soon. As we saw with MLB, coming to an agreement on playing a full season during a pandemic can present some rather challenging hurdles at the negotiating table. The NFL and NFLPA may run into some of those complications soon.
Week 1 is less than two months away and the two sides still haven't reached an agreement on what the 2020-21 season is going to look like or what sort of official protections and protocols will be in place, so pressure is starting to build on that front.
This week, we've started to see some of the NFLPA's demands leak, and here's some of what they're looking for:
Players want all preseason games canceled (the NFL has already trimmed the preseason to two games)
Any at-risk player who decides to sit out the season would still be paid their full base salary, but no bonus money
If a player opts out because he has an at-risk family member, that player wouldn't get his base salary, but he would "earn an accrued season and benefits"
The NFL wants a hard deadline on decisions to sit out the season but players want to be able to opt-out after reporting to training camp in case they don't feel comfortable
The players' union is asking for a $250,000 stipend to every player that shows up to training camp (the money would be paid out only if the season were canceled after they reported)
Additionally, the players are seeking a $500,000 stipend in the event that the season starts but is later shut down
The NFLPA wants all 2020 suspensions wiped out if the season is canceled
While the clock might be ticking on the two sides to hammer out a deal, the NFL has remained really optimistic that everything is going to work out, a full season is going to be played and (at least some) fans are going to get to go to games this year. Maybe that's naive and wishful thinking, but I'm going to choose to believe it for now because it sure as hell beats thinking about another infuriating labor war.
3. Questions ahead of the NBA restart 🏀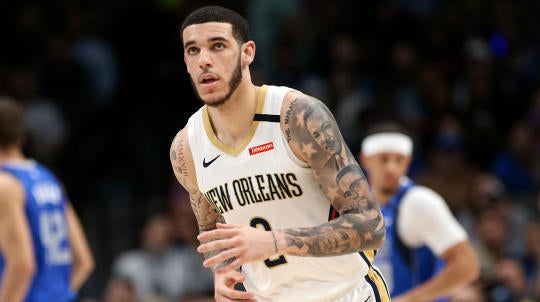 We're officially two weeks away from the NBA's planned season restart at Disney World so that's worth celebrating today. Instead of talking about coronavirus or the bubble, how about we talk some actual basketball and some of the storylines that will come with the NBA's return in Orlando?
Our hoops guy Brad Botkin is here to help, and he's provided five big basketball questions that might get your brain spinning and help you kill some time until tip-off on July 30.
Will Lonzo Ball's hot shooting continue? Lonzo was starting to come into his own with the Pelicans, shooting the ball well and putting together a stronger, more aggressive offensive approach. The Pels will need his offensive contributions if they want to get into the playoff picture. Will he be able to pick up where he left off?
Who gets the Lakers' open minutes? LA has an interesting situation now that Avery Bradley has opted out and Rajon Rondo is recovering from injury. You're probably looking at split minutes between Alex Caruso, Kentavious Caldwell-Pope, Danny Green, J.R. Smith and Dion Waiters... but who is going to seize the opportunity and emerge as the most deserving?
Is Jayson Tatum ready to be a playoff star? Tatum was a monster for the Celtics late in the season prior to shutdown, so can he continue that momentum in the playoffs and successfully transition from a rising star to legitimate superstar in this league? He averaged 15 points on 32 percent 3-point shooting in last season's playoffs, so he'll have to take a big step forward
Can Ben Simmons' move to PF unlock the 76ers? Philly's struggles this season were well-documented and highly disappointing, and we could be approaching a "make or break" point for this current core group soon. But Simmons being moved to the four-slot could be a very profitable utilization of his skill set and help the Sixers optimize their lineup just in time for a run
Will Russell Westbrook pick up where he left off? Plenty of attention is going to be given to Russ, especially after he tested positive for coronavirus just before the bubble opened. But it's also important to remember that Westbrook was playing some of the best basketball of his career when things went into shutdown, so will he slow down after five months off (and a bout with the virus) or will he continue to thrive in Houston's small ball system?
It feels good to be getting close enough to the point of return where we can take a break from asking "will this happen?" or "will this work?" and actually think about the sport itself and some of the action we'll see. That doesn't mean those other questions aren't important or that we have definitive answers -- we still don't really know if this bubble thing will be safe or hold up -- but it's a lot more enjoyable to discuss things you hope to see rather than the things you're hoping you don't see.
4. Texans' Kenny Stills arrested while protesting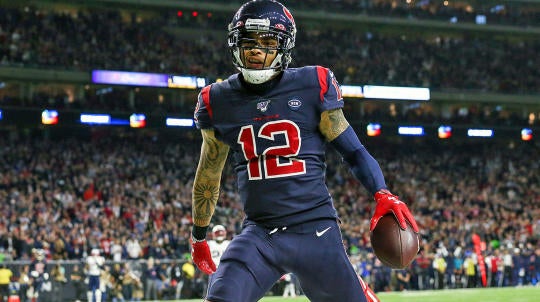 While George Floyd's death has been at the forefront of the recent social justice and racial equality movements in the United States, the death of Breonna Taylor has also been a major catalyst in that regard. The push for justice in Taylor's death is still going strong, and Houston Texans wide receiver Kenny Stills was arrested on a felony charge while protesting and seeking justice for Taylor in Louisville this week.
Here's a rundown on the situation:
Taylor, a 26-year-old EMT, was shot and killed in her apartment after police executed a no-knock warrant shortly after midnight on March 13
Stills was part of a group organized by Until Freedom, a social justice organization, that marched to the home of Kentucky Attorney General Daniel Cameron on Tuesday to demand action be taken in wake of Taylor's death
Stills was one of 87 people arrested as a result of the demonstration. All of the arrested face a felony charge of intimidating a participant in the legal process, as well as misdemeanor disorderly conduct and criminal trespass
Roger Goodell and the NFL have been vocal and supportive of the Black Lives Matter movement and the fight for social reform over the past few months, so it'll be interesting to monitor how the league responds to Stills' arrest. For what it's worth, the wide receiver received an outpouring of support from fellow players yesterday and it's likely that he'll have the support of his coach, Bill O'Brien, who has backed players' rights to peacefully protest.
Stills remains one of the most prominent social activists in the NFL today. Not only was he one of the first to follow Colin Kaepernick and kneel during the anthem to protest police brutality and systemic racism, he's also made significant donations to charities for the cause (including Kaepernick's) and has worked with law enforcement to improve community relations in New Orleans, Miami and Houston. He also led a voter registration effort in 2017 that resulted in all Dolphins players being registered to vote.
📝 Odds & Ends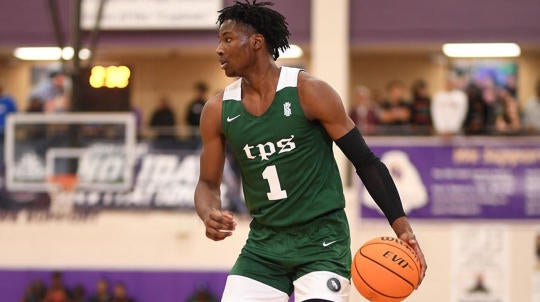 Jonathan Kuminga, the top basketball recruit in the Class of 2021, has elected to bypass college basketball and commit to the G League's pro program
Two-time Triple Crown trainer Bob Baffert has been suspended 15 days by the Arkansas Racing Commission after two of his horses tested positive for a banned substance in June
Security was reportedly sent to Jimmy Butler's Disney hotel room after complaints of loud basketball dribbling inside the room. What are the chances he snitched on himself just so we could find out how hard he's been working?
 

24/7 Sports News Network

 

NFL Podcast

Sports news without the yelling and fake debates. Stream CBS Sports HQ for nonstop highlights, analysis and picks. Watch for free on all of your devices.
Learn More


 

Get up to speed with what's trending in the NFL each morning with senior writer Will Brinson.
Subscribe Now

| | | | |
| --- | --- | --- | --- |
| FOLLOW CBS SPORTS | | | |