Email Not Displaying? Click Here

Thursday, December 17, 2020
Hi friend! I've missed you over the past couple of days while I've been battling an illness but I know you were in Shanna's trusty hands, so I feel like we can hit the ground running here this morning. OK, maybe not literally running because there's a lot of snow on the ground here in Boston and it's slippery and you could hurt yourself ... but you know what I mean.
I'm feeling better and I'm happy to be able to catch you up this morning, so let's enjoy the ride together. Also, any chance you'd be down to shovel my driveway for me?
---
📰 What you need to know
1. Winners and losers of National Signing Day 🏈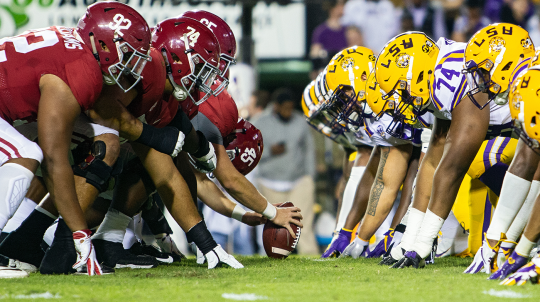 From the outside looking in, yesterday may have seemed like a boring ol' Wednesday but those with their finger on the pulse of college football know that it was a day of strong significance: National Signing Day. 
The early signing period kicked off yesterday and, though the pandemic has spoiled a lot of the fun and fanfare that comes with National Signing Day (the creative announcements, the hat drama, etc.), it was still a very important day for shaping the future of college football. More than 40 of the top 50 players in the 247Sports Composite chose to sign or announce their commitment.
With that in mind, let's bring in Chip Patterson to break down some winners and losers from Day 1:
Winner: Alabama -- Nick Saban continues to prove that he's able to lure elite offensive players to Tuscaloosa. The Crimson Tide earned commitments from five-star wide receiver Jacorey Brooks and four-star wideout Christian Leary. Their offensive line is also looking great with two five-star linemen up front (JC Latham and Tommy Brockermeyer) in addition to the No. 2 offensive guard in the country (Terrence Ferguson) 
Loser: Mississippi State -- Mississippi State was on the losing end of two of the biggest flips on Wednesday. Four-star cornerback MJ Daniels (ranked as the nation's No. 10 athlete by 247Sports) jumped ship from Mississippi State to in-state rival Ole Miss, while four-star receiver Malik Nabers spurned the Bulldogs in favor of LSU
Loser: Auburn -- It's been a tough week for Auburn. They fired Gus Malzahn without naming an immediate replacement and now the skeleton staff running the show had a disappointing (though not totally shocking) and underwhelming signing day in the middle of a transition period. They ranked No. 46 in the country and No. 12 in the SEC 

You can check out a few more of Chip's winners and losers right here, but it's important to remember that conference championships and bowl banners aren't won on National Signing Day. Of course, it's important to land the best possible players and athletes you can, but that will only get you so far. The next step is for these programs to develop and get the best out of the players.
2. Giannis Antetokounmpo doesn't guarantee happiness for Bucks 🏀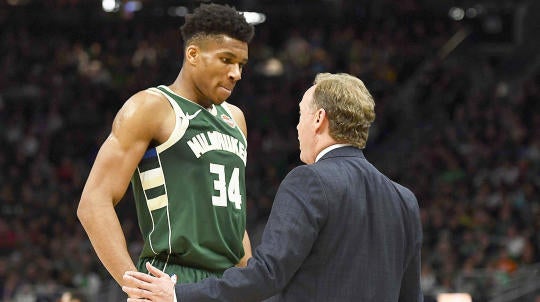 Giannis Antetokounmpo has officially committed to the Milwaukee Bucks with a five-year, $228.2 million supermax deal, which is obviously great news for the Bucks and their fans. Keeping a superstar like Giannis around ... in a small market ... without finding a ton of postseason success ahead of contract negotiations? That's almost unheard of in today's NBA. Good for Milwaukee. 
But while the Bucks have every right to be thrilled right now, extending Giannis doesn't necessarily guarantee a happy future for the franchise. They've still got plenty of work to do to ensure that Giannis stays happy and wants to stick around for the duration of that deal, perhaps even longer. Our Bill Reiter explains in his latest column:
Reiter: "Yes, Giannis truly cares about winning, and the Bucks showing the past two years that they are legit Eastern Conference contenders was critical. Yes, you can take Giannis at his word that "this is my home, this is my city," and believe, as I do, that his loyalty to a place and organization that have been good to him played a role here ... But loyalties change. And the reality of the NBA is that a player's signature on the contract certainly binds a team to that salary regardless of what follows, but the notion of any guaranteed reciprocity simply does not exist the other way." 
Reiter is most definitely correct here. Milwaukee fans may not want to hear it right now, but when an NBA player signs a big deal these days, they're more committing to the earnings than they are any particular team. Of the five players who signed a supermax extension before Giannis -- Steph Curry, Dame Lillard, James Harden, Russell Westbrook, and John Wall -- only Curry and Lillard look like they'll finish out those deals where they started.
There's been a ton of reshuffling in the NBA over the past decade, and there's never any shortage of drama unfolding across the league landscape. But it means you can't ever get comfortable with certain players in certain uniforms -- especially if they're not winning championships. For now, the Bucks should be ecstatic. How about the teams that lost out on their dream of prying Giannis away from Milwaukee? Our Sam Quinn has a column on what's next for the Raptors, Heat and Mavs now that it's time for Plan B.
3. Things to keep in mind during slow MLB offseason ⚾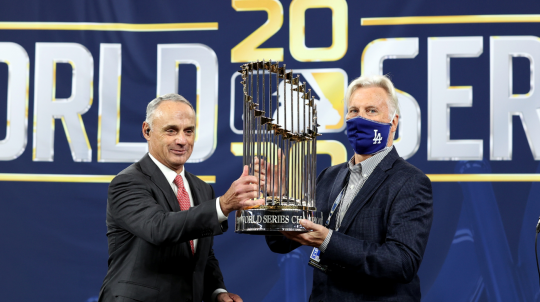 Well, here we are again ... for the second time in a calendar year, it's MLB's offseason and we're forced to talk about the financial hardships of the league's teams and their billionaire owners. Thanks, I hate it here. 
But because it's a slow offseason and MLB is currently on shaky ground, it's important that we have a full understanding of what's going on with the owners right now. Luckily, our Dayn Perry is going to help us out with that, as he recently penned a piece detailing three things we should know as teams around the league cry about their finances.
Almost all MLB teams are not obligated to publicly disclose finances: As strange as it may seem, almost every MLB team is privately held (the Braves are the exception) which means they have no obligation to share their finances, or even be truthful about those finances. Teams and owners are free to lie about money if it suits their agenda, so claims of losses should be taken with an appropriate dose of skepticism
"Losses" could mean different things: When owners claim they suffered losses in 2020, that doesn't necessarily mean they operated in the red. It may literally just mean that their revenues declined from 2019 or based on projections before the pandemic, which ... uh, duh
Don't forget that players prorated their salaries in 2020: Yearly salary numbers on paper weren't paid out in full this past season. Prior to the season, players agreed to prorate their 2020 salaries based on the number of games played (60 games = 37 percent of salary). Team expenses were lower because of this
And I would like to tack on my own general rule of thumb here: In most cases, it's probably not worth shedding a tear or feeling sorry for the financial losses of any billionaire, especially one who isn't forced to be honest about their bank statements. If you may, I'd like to propose an idea: How about we just skip the sequel to this infuriating saga?
I was pushed to the end of my wits the first time around and I do not have the patience or energy to do it all over again.
4. Harden, Westbrook clashed over Rockets' casual culture 🏀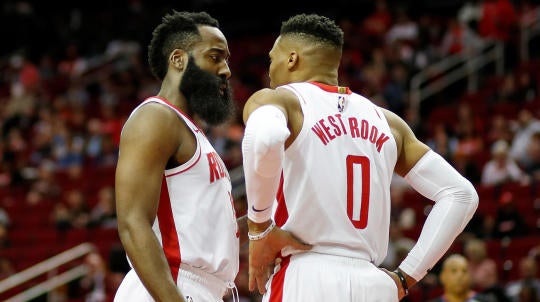 The swift dismantling of the Houston Rockets has arguably been the juiciest storyline of the condensed NBA offseason. The team has undergone changes from the top-down, and Russell Westbrook is among those have already departed Houston.
Russ was dealt to the Wizards after asking for a trade, and now we're starting to learn why Westbrook and James Harden saw their professional relationship deteriorate after just one season. In the aftermath of the trade, it's been revealed that Westbrook didn't appreciate the casual way the Rockets approached day-to-day operations. More specifically, he didn't appreciate the casual, nonchalant tone set by Harden.
"One of the biggest things that's become clear over the past few weeks is just how much control James Harden has over the organization. From personnel decisions, to travel arrangements, to the ability to hop on a jet and disappear for a day of partying, Harden was able to do essentially whatever he wanted, according to a report from Tim MacMahon of ESPN." 
It sounds like Russ was more punctual, focused and intense when it came time to go to work, and he just grew exponentially more frustrated with the way things were handled in Houston. With that in mind, the trade request makes a lot more sense. 
What doesn't really make sense to me, however, is why Harden apparently wants out of that situation. If my employer came to me and said "hey, we want to pay you over $50 million a year to pretty much just do whatever the hell you want" I guarantee my pen would be on paper before they even finished verbally proposing the offer. 
I'll be waiting for the call, Mr. CBS.
📝 Odds & Ends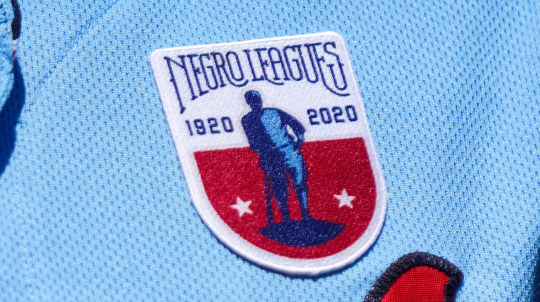 MLB has elevated the Negro Leagues to 'Major League' status, giving overdue recognition to 3,400 players
Detroit Lions starting center Frank Ragnow suffered a fractured throat during last weekend's game against the Packers
Who could the Mets move this offseason?
College basketball's biggest surprise teams so far this season
---
📺 What to watch today
🏀 No. 5 Kansas vs. No. 14 Texas Tech, 7:00 p.m. | TECH -2.5 | TV: ESPN  
🏈 Chargers vs. Raiders, 8:20 p.m. | LV -3 | TV: NFLN
📝 Top scores from last night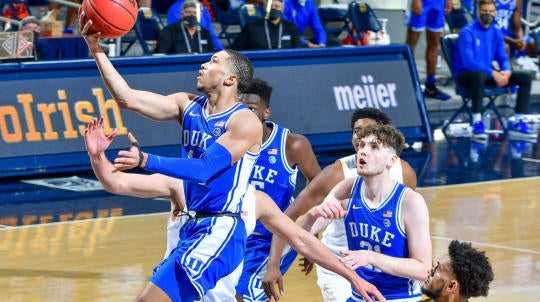 🏀 Purdue 67, No. 20 Ohio State 60
Trevion Williams had 16 points, nine rebounds and a career-high eight assists.
💵 Winning wagers: PURDUE -6.5, Under (133)
🏀 No. 21 Duke 75, Notre Dame 65
The Blue Devils won their ACC opener on the road in South Bend.
💵 Winning wagers: DUKE -2.5, Under (148)
 

24/7 Sports News

 

Listen before you bet!

✔Scores & Highlights
✔Fantasy and Betting Advice
✔Interviews with Top Athletes

CBS Sports HQ has you covered. Stream anywhere, anytime, on any device.
Watch Now


 

Our new sports betting podcast brings you the best bets of the day in under 10 minutes by 11am ET. EVERY. SINGLE. DAY.
Download and subscribe!

| | | | |
| --- | --- | --- | --- |
| FOLLOW CBS SPORTS | | | |