Email Not Displaying? Click Here

Friday, September 4, 2020
Hey all. Happy Friday, it's Shanna here again, taking over for Pete before he's back to hang out with you guys next week.
I hope everyone has some fun, socially distanced plans for the long weekend. It's going to be one packed with sports, highlighted by the Kentucky Derby, the return of college football and three (!) Game 7s in the Stanley Cup Playoffs.
We'll tackle all that and more this morning. Let's get to it.
📰 What you need to know
1. Best bets for Saturday's Kentucky Derby 💵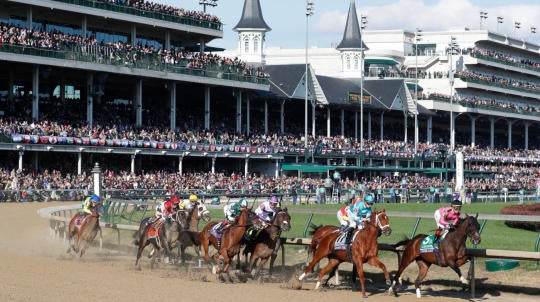 This year's Kentucky Derby will be a lot different from any other one. There will be no fans or fancy hats at Churchill Downs and no live betting at the track, but you can still put your money on the line as you watch from your living room with a homemade mint julep in hand.
Belmont Stakes winner Tiz the Law is the favorite right now at -160, followed by Honor A.P. (5-1) and Authentic (8-1).
Thanks to SportsLine, we have all the best advice on which wagers you should place on the biggest day in horse racing:
SportsLine expert Jody Demling has nailed six straight races, a hot streak that has included the Belmont Stakes, and is giving us his insight on the race. He is high on a long shot that he predicts "will be running in the end"
Here is Demling's complete leaderboard, as well as his exotics bets and picks for the Oaks-Derby double, a bet he's hit for nine of the past 11 years
Hammerin' Hank Goldberg is also giving his picks, which features a long shot. That long shot "closed like a rocket" in its last race
If you want to get your betting and racing fix on earlier than the Derby, check out the Kentucky Oaks and the picks to go with it on Friday. Swiss Skydiver is the 8-5 favorite. As always, good luck.
2. Nets hire Steve Nash as head coach 🏀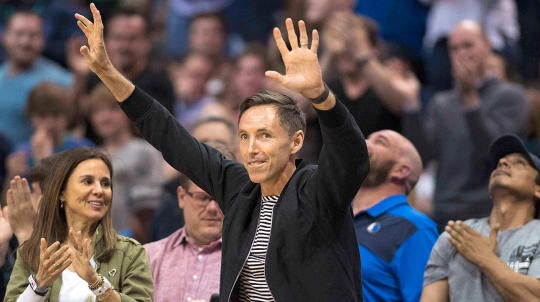 In a move that shocked the basketball world, the Nets announced that Steve Nash will be the team's next head coach on Thursday. He signed a four-year contract.
While this is Nash's first full-time head coaching gig in the league, he has multiple connections with the team. He worked with Kevin Durant on the Golden State Warriors and played with Nets general manager Sean Marks on the Phoenix Suns. His decision to coach the Nets was one made easier by both his existing friendship with Durant, as well as the team's impressive roster.
Nash: "Coaching is something I knew I wanted to pursue when the time was right, and I am humbled to be able to work with the outstanding group of players and staff we have here in Brooklyn. I am as excited about the prospects of the team on the court as I am about moving to Brooklyn with my family and becoming impactful members of this community."
In a similar big move for the Nets, they were able to keep interim head coach Jacque Vaughn on board. He will be the highest-paid assistant in the NBA. Nash joins a list of point guards to become NBA coaches that includes Jason Kidd, Doc Rivers and Isiah Thomas.
3. College football is back! 🏈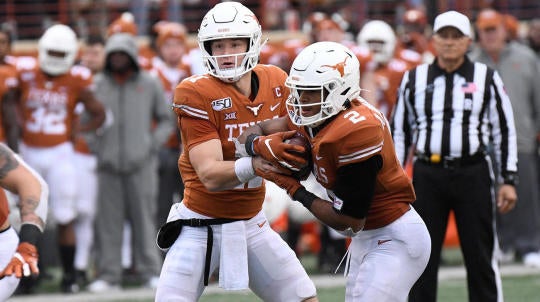 Somehow, some way, it's college football time. Though it once looked improbable (what hasn't looked improbable in 2020?), the season is here.
Last night on CBS Sports Network, we had Southern Miss vs. South Alabama. Tomorrow, we have Middle Tennessee vs. Army on CBS Sports Network, which should be an exciting one. Check out our preview and predictions for that game here. This opening slate is not what we are used to as the season opens, but then again, this is not a normal season.
The Big 12 and ACC don't start until next week and the SEC begins on the 26th. But because we love you, we're giving you a look at two of our conference staff previews that are up.
Here are our SEC and ACC predictions and previews, which feature the most overrated and underrated teams in each conference, as well as the predicted order of finish and some bold predictions. We'll give you other conference previews as the games get closer. What more could you need?
4. OG Anunoby saves Raptors in final second against Celtics 🏀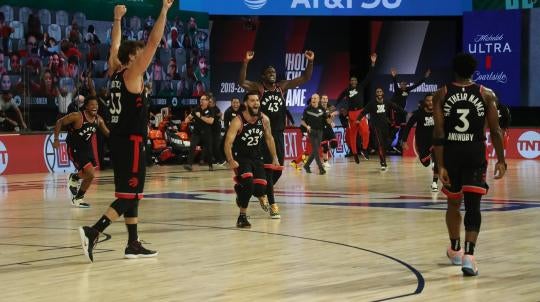 The Celtics were half a second away from taking a 3-0 series lead over the Raptors, but a series of unfortunate events for Boston made the series a lot more interesting.
Toronto's OG Anunoby caught a cross-court inbound pass from Kyle Lowry that soared over the arms of 7-5 Tacko Fall. With barely any time remaining, Anunoby hit a 3-pointer to give the Raptors a 104-103 win.
I mean, what's more exciting than playoff basketball?!
After the game, Lowry, who led his team with 31 points, commented on putting the fate of the game in the hands of OG.
Lowry: ''I had confidence in [Anunoby]. We'll take that win.''
For the Celtics, Kemba Walker had a big night, making smart plays and ending with 29 points on 9 of 15 from the field, but his performance "went to waste", as CBS Sports' Jack Maloney put it.
The series now stands at 2-1, Boston. Game 4 is at 6:30 p.m. ET on Saturday.
Also in the bubble last night, the Clippers and Nuggets faced off for Game 1 of their conference semifinal series. Los Angeles won in a blowout, 120-97, behind 29 points from Kawhi Leonard.
📝 Odds & Ends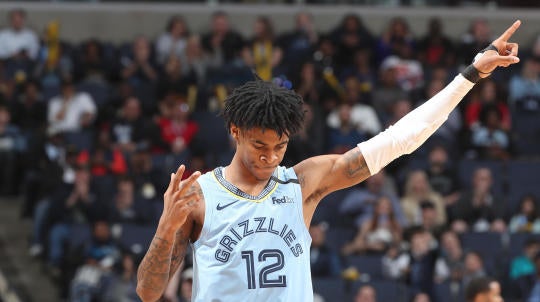 Grizzlies star Ja Morant was named Rookie of the Year. He received 99 of 100 first places votes
Cam Newton was voted team captain and declared the Patriots' starting QB
Lionel Messi's dad is not ruling out the star staying in Barcelona
Mets players honored Tom Seaver by rubbing dirt on their pants following the NY icon's death
📺 What to watch this weekend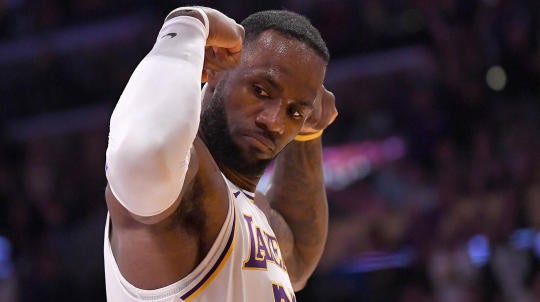 Friday
🏒Stars vs. Avalanche, 4 p.m. | O/U 6 | TV: USA
🏀 Bucks vs. Heat, 6:30 p.m. | MIA +5 | TV: TNT
🏒Canucks vs. Golden Knights, 9 p.m. | VGK -223 | TV: NBCSN
🏀Rockets vs. Lakers, 9 p.m. | LAL -6 | TV: ESPN
Saturday
🏈 Middle Tennessee vs. Army, 1:30 p.m. | Army -3.5 | TV: CBSSN
🏀 Raptors vs. Celtics, 6:30 p.m. | BOS +1 | TV: TNT
🏇 Kentucky Derby, 7:01 p.m. | TV: NBC
US Open, Third round: Serena Williams vs. Sloan Stevens, time TBD | TV: ESPN2
Sunday
⚾️ Brewers vs. Indians, 1:30 p.m. | TV: ESPN2
📝 Top scores from last night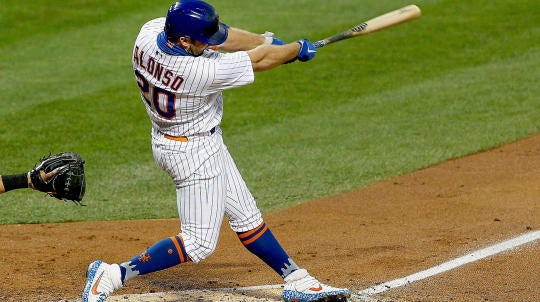 🏒Flyers 5, Islanders 4 (2OT)
This one took two overtimes, but the Flyers took the W, evened up the series and avoided elimination. Ivan Provorov had the game-winning goal, with an assist from Kevin Hayes
💵 Winning wagers: Flyers +110, Over (5)
🏀Clippers 120 , Nuggets 97
It was all Clippers last night, as Kawhi Leonard helped his team easily take Game 1 of the series. The Nuggets had no answer for the former MVP
💵 Winning wagers: Clippers -9.5, Under (222.5)
⚾️Mets 9, Yankees 7 (10 innings)
A two-run home run from Pete Alonso in the 10th inning gave the Mets a wild comeback win over the Yankees.
💵 Winning wagers: Mets -117
 

College Football

 

NWSL Fall Series

College football is back, as the Army Black Knights host the Middle Tennessee Blue Raiders this Saturday at 12:30 PM ET on CBS Sports Network.
Learn More


 

The Washington Spirit host Sky Blue FC in the opening match of the NWSL Fall Series on Saturday at 1:00 PM ET. Catch all the action on CBS and CBS All Access!
Learn More

| | | | |
| --- | --- | --- | --- |
| FOLLOW CBS SPORTS | | | |