Email Not Displaying? Click Here

Tuesday, August 11, 2020
Will today be the day that we have to put our college football dreams to rest? I don't want to be a bummer first thing in the morning, but there seems to be a good chance we're mourning the loss of Power Five football by the time the day is done.
In brighter news, the Stanley Cup Playoffs start today (like, actually for real this time) with a four-game slate kicking off the Round of 16. If you care about my happiness and general well-being, you'll join me in hoping that the Bruins figure it out and start playing decent hockey sooner rather than later.
Oh, and in other exciting news: My pal Chris Towers and the rest of the Fantasy Football Today team here at CBS Sports have re-launched their own newsletter starting today. Whether you consider yourself a fantasy guru and pride yourself in your knowledge or are desperately looking for help to not finish dead-last in your leagues, their tips/advice/news will provide consistent value, so sign up here if you're interested. But always remember who loved you first.
Ah, I almost forgot! Today is Tuesday, so that means we've got a mailbag tomorrow and my mailbox (pete.blackburn@cbsinteractive.com) is officially open for questions and feedback. You can ask whatever you want, but since the NHL is currently dominating my life, feel free to send over any hockey questions you may have.
Okay, we've got a full plate this morning so let us eat.
📰 What you need to know
1. The latest on college football cancellations 🏈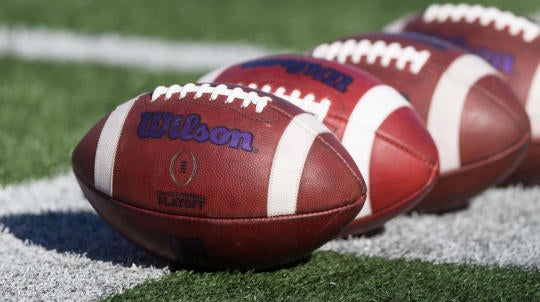 It's hard to shake the feeling that we could be in the middle of one of the most important and defining weeks in the history of college football right now. We're getting very close to hearing whether or not certain Power Five conferences will pull the plug on the 2020 season, and we could get announcements as soon as today.
But as we await possible finality, we keep getting updates, reports and speculation from all angles and it's hard to keep track of what it is what right now. Here's the latest updates you need to know:
The Big Ten and Pac-12 are expected to hold separate votes today to determine whether to delay or cancel their seasons
The ACC held meetings yesterday and a conference official told our Dennis Dodd that they "absolutely" plan to play in 2020
The Mountain West postponed its 2020 season yesterday and hopes to play in the spring of 2021
We've already been told told that multiple Power Five athletic directions believe its inevitable that the 2020 season is postponed but, as of this morning, there still remains a faint pulse for college football. That's something to hold onto for now, I suppose.
The uncertainty and build-up is getting rather excruciating as a fan, so I can only imagine how frustrating this whole thing must be for players and coaches. We just want to watch college football, but those guys are tasked with trying to stay mentally and physically prepared for a season that may or may not start in mere weeks. That can't be easy with everything that's going on.
Let's just hope we get some big news today so we can rip the band-aid off, for better or for worse. I won't be around to hold your hand all day but our college football experts will have you covered on all the latest news and updates.through Tuesday, so stay up-to-date with the developments they pass along.
Maybe tomorrow we'll get to share a good cry together, who knows.
2. Rangers win the NHL Draft Lottery 🏒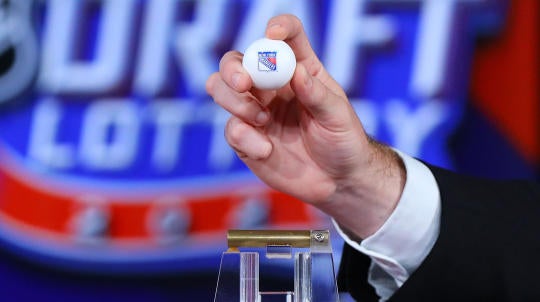 Yesterday was our first day without playoff hockey in over a week (even though the Stanley Cup Playoffs officially begin today) but that doesn't mean it was a meaningless off-day for the NHL yesterday. The league held Stage 2 of its Draft Lottery last night and the ping pong balls bounced in favor of the New York Rangers, who will pick first in this year's draft.
The eight teams that were eliminated from the NHL's qualifying play-in round were all entered into the Stage 2 lottery and each of them had a 12.5% chance to win the No. 1 overall pick
It's the second time in Rangers history that they'll draft first overall (first time since 1965). The Rangers picked second overall last year, taking Kaapo Kakko
In all likelihood, this means that the Rangers will be taking Alexis Lafreniere at the top of the draft. Lafreniere is the top prospect in this year's draft and he's considered by many to be a potential generational talent on the wing
This is a pretty huge deal for the Rangers, who get to add another huge piece to their rebuild and put an exclamation point on a pretty damn good year. Not only did they draft Kakko last summer, they signed Artemi Panarin (who had an MVP-caliber year) and a few other quality pieces, re-signed Chris Kreider, exceeded expectations and made the playoffs (albeit under an expanded format) to get some experience for their young guys and then cashed in by landing the No. 1 pick. That's how you establish some momentum for the future of your franchise.
Also, in a unique twist this year, the lottery selection was shown on live TV, which provided some some added suspense and entertainment. And for my Maple Leafs fan friends, the tape shows that you were oh sooooo close to winning the Lafreniere sweepstakes but just didn't have quite enough finish to seal the deal. A painful but fitting conclusion to this Leafs season.
But as I mentioned, the playoffs officially get underway with the Round of 16 today. The Stanley Cup Playoffs always bring plenty of drama and entertainment and I'm very excited to see what we've got in store over the next few months. I've tweaked my Power Rankings this week and here's my top five heading into the first round:
Vegas Golden Knights
Colorado Avalanche
Philadelphia Flyers
Tampa Bay Lightning
Carolina Hurricanes
You can check out the full 16 (with a bit of analysis) right here.
3. NFL may alter schedule if college football cancels season 🏈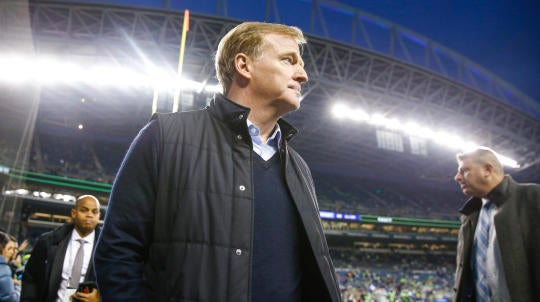 There's nothing quite like the feeling of finishing up a long work week and knowing that you're going to get to spend a beautiful fall Saturday on the couch with a beer cracked watching college football all day. Games all day and a whole lot of nothing to do except gamble and eat/drink more than you should. That's my American Dream.
Losing that would be devastating, and if college football elects not to play this season, you might think that you've suddenly got a lot of fall Saturday afternoons freed up. But not so fast, my friend...
The NFL is reportedly considering changing its schedule to include Saturday games throughout the year if college football isn't played
It's currently unknown exactly how the NFL would plan to make those adjustments
Our R.J. White has a pretty good idea on how to incorporate those Saturday games: Make each Thursday Night Football team play on Saturday the week before the TNF game -- this would give those teams an extra day of rest
I'm gonna go out on a limb and say it wouldn't quite feel the same with NFL teams taking up my Saturday viewing schedule in place of college football. But, that being said, it would certainly beat having no football to watch at all. That's not a reality I want to live through.
4. MLB reportedly considering bubble plan for postseason ⚾️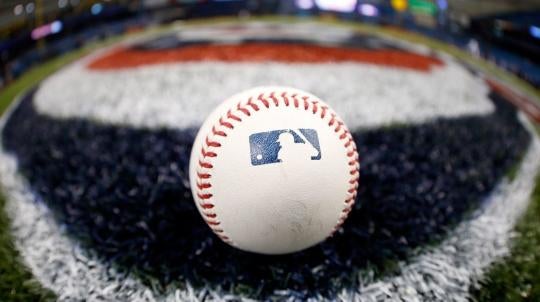 I think we can all agree by now that MLB probably would have been better off running the 2020 season inside a bubble (or multiple bubbles) rather than what they're doing now. Several teams have had trouble with COVID-19 outbreaks -- including the Cardinals, who are still dealing with positive tests and will miss more than two weeks of action -- and the commissioner has already threatened to shut down the season if players don't start taking protocols more seriously.
But, hey, it's never too late to admit you got it wrong?
I guess that's the line of thinking from MLB, which is reportedly considering a bubble plan for the postseason.
According to Bill Shaikin of the Los Angeles Times, MLB is in the process of creating "contingency plans" for the postseason. That includes plans that could entail "moving some or all of the postseason to neutral sites with warm weather and relatively low spread of the virus"
It's worth noting that this season's playoff format will include 16 teams, meaning there's going to be a larger pool of postseason players to protect than usual.
Also, it's not quite clear where that bubble would be hosted or how some of the other logistics would line up, but then again...we're also not quite sure we'll even get to the MLB postseason with the way this year has gone so far. I suppose we'll cross that bridge when we get to it.
📝 Odds & Ends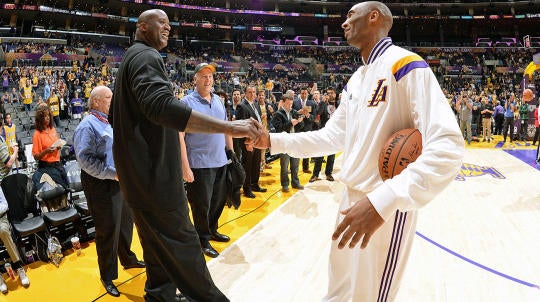 Athletics outfielder Ramon Laureano says he charged the Astros dugout because their "loser" hitting coach made a comment about his mother
Shaquille O'Neal revealed a special Kobe Bryant shrine he made inside his house
The latest installment of Colin Ward-Henninger's NBA Power Rankings are here
📺 What to watch today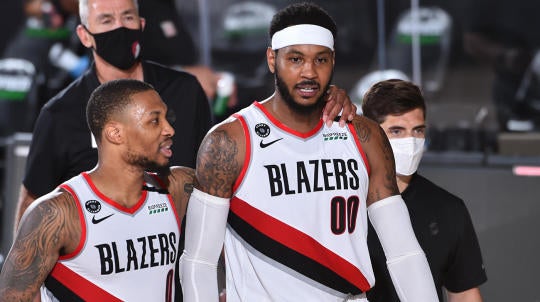 ⚽ Europa League: Wolves vs. Sevilla, 3 p.m. | Sevilla +120
🏒 Flames vs. Stars, 5:30 p.m. | DAL -115
🏀 Trail Blazers vs. Mavericks, 6:30 p.m. | DAL +2
🏒 Hurricanes vs. Bruins, 8:00 p.m. | BOS -140
⚾️ Padres vs. Dodgers, 9:40 p.m. | LAD -160
📝 Top scores from last night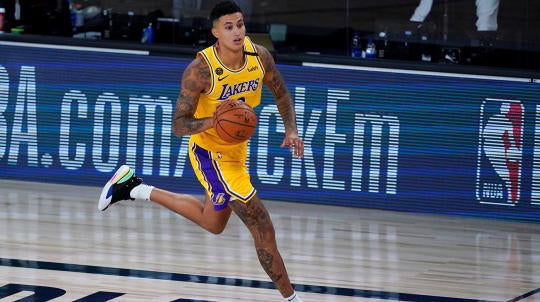 ⚽ Europa League: Manchester United 1, Copenhagen 0
Man U survived a scare from Copenhagen and scored via penalty kick in extra time to move on to the semifinals.
💵 Winning wagers: Man U (-450), Under (2.5)
🏀 Lakers 124, Nuggets 121
Kyle Kuzma (25 pts) hit a game-winning 3-pointer with .04 seconds left to help the Lakers snap a three-game losing streak.
💵 Winning wagers: Nuggets (+5.5), Over (223)
⚾️ Nationals 16, Mets 4
Asdrubal Cabrera torched his former team, going 4 for 4 with two homers, two doubles and five RBIs.
💵 Winning wagers: Nationals (-122), Over (8.5)
 

UEFA Champions League

 

Football Pick'em

CBS Sports is the new home of the UEFA Champions League. Stream every match through the Final on August 23rd on CBS All Access. Sign up today and try 1 month free!
Learn More


 

Start your own custom pick'em pool to compete against friends or play solo for the chance to win $1,000 in guaranteed cash every week!
Play Now

| | | | |
| --- | --- | --- | --- |
| FOLLOW CBS SPORTS | | | |