Email Not Displaying? Click Here

Tuesday, July 14, 2020
Hey, everyone, and happy Tuesday. It's me, Shanna McCarriston, back for one more newsletter before Pete Blackburn returns.
Tomorrow is mailbag day, and Pete will be answering all your random questions. For this week's theme, ask pete.blackburn@cbsinteractive.com vacation-related questions, since he is coming back from a long weekend of drinking beer, eating good food and socially distancing in Portland, Maine.
It was a busy day in sports, as we learned of issues already coming out of the NBA and WNBA bubbles. The Washington NFL team announced on Monday that it is retiring its name 'Redskins,' but the new name announcement could end up be delayed. And the NFL has an answer to players not wearing masks.
Without further adieu, let's begin.
📰 What you need to know
1. NBA bubble already looking leaky 🏀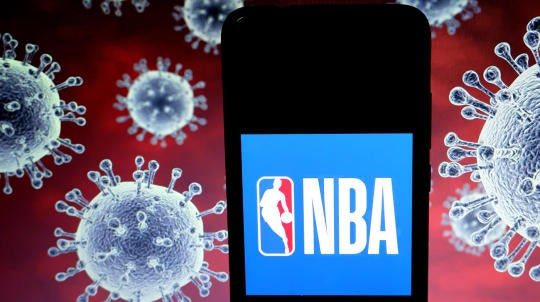 We're still more than two weeks from NBA games, but drama already is popping up inside the Orlando bubble. It's not all bad -- only two of the 322 players tested have been positive for COVID-19, certainly an understandable number -- but a few stories emerged Monday that showed how fragile things could get.
Rockets forward Bruno Caboclo and Kings center Richaun Holmes broke the health and safety protocols regarding where they could be, and now they must restart quarantine before joining their teams.
Holmes' mistake: Leaving the bubble area to grab a food delivery item. He now must quarantine for another 10 days. Even his mom spared no jokes on Twitter.
Caboclo left his room during the 48-hour quarantine time, but it is not yet known why he left. He claims he did not know he wasn't allowed to leave.
Neither player can participate in basketball activities until their quarantine ends.
Meanwhile, outside the bubble, Houston All-Star Russell Westbrook announced he had tested positive for COVID-19. He is "currently feeling well, quarantined, and looking forward to rejoining" his team, he said, but certainly we hope for a speedy recovery.
2. DC's renaming won't be simple 🏈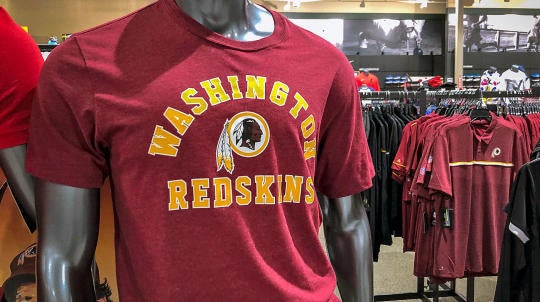 The Washington NFL team retired the name "Redskins" on Monday, but a new name has yet to be announced.
Some have made early guesses on what the team could be called, but trademarking could delay the new name and logo. "Trademark squatters" have registered for some of the possible new nicknames, which could cause roadblocks for the team. Some of the names already snatched up include:
References to "Red": Red Wolves, Redtails, Red-Tailed Hawks
References to patriotism: Monuments, Veterans, Freedom Fighters (also Redtails)
References to Native Americans: Tribe, Braves, Potomacs
And also: War Hogs, Renegades and -- can't make this up -- Radskins
An actuary in Alexandria, Martin McCauley, is the leading figure in a story of many potential names already being trademarked across the area. McCauley has spent more than $20,000 on securing the names, hoping to get paid if the team wants to use one of his names.
It's not as cut and dry as McCauley "owning" these names, as in order to actually have a chance at securing the trademark he must actively sell goods relating to the name. Reportedly he already has made gear.
The team made the decision to review the name after financial pressure came from sponsors. The brief press release today regarding the team name was lacking according to CBS Sports' David Samson, a longtime MLB executive who says there should be more of a reflection on the value of their voice in the conversation for change.
3. NFL getting new face shields 😎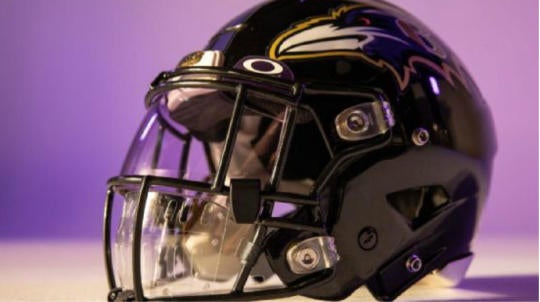 The NFL may have found one answer to protecting players against the coronavirus -- or at least a solution to reduce the exposure. Sunglasses giant Oakley, along with the NFL, unveiled face masks that will reportedly prevent the spread of the virus.
NFL chief medical officer Allen Sills said: "Just like any face shield or face mask for that matter, you're thinking about the aerosolization of droplets and the spread of it via that mechanism, which is starting to be recognized as the more important mode of transmission. From the start, the NFL Players Association, their medical advisers, their engineers have been engaged with us. We've also had dialogue with players along the way trying to look at early prototypes and developments."
Player feedback was incorporated in the design, specifically about field visibility. The new face guards are expected to be released to teams as training camps open in the next two weeks.
The NFL has not yet revealed many details on how the season will look, but NFL insider Jonathan Jones revealed some details about how training camps will differ.
4. WNBA releases schedule, not Delle Donne🏀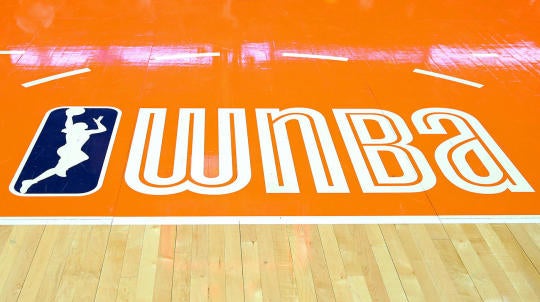 The WNBA has released its 2020 schedule, with the 22-game (shortened from 34) season set to begin July 25 and be held at IMG Academy in Bradenton, Florida.
Opening day will be headlined by superstar Breanna Stewart's return from injury for the Storm, No. 1 pick Sabrina Ionescu's debut for the Liberty and the champion Mystics taking the court. Here's the slate for Saturday, July 25 (times Eastern):
Seattle Storm vs. New York Liberty, noon, ESPN
Los Angeles Sparks vs. Phoenix Mercury, 3 p.m., ABC
Indiana Fever vs. Washington Mystics, 5 p.m., CBS Sports Network
All 12 teams will play the first weekend and players will wear special jerseys for racial justice and honoring victims of police and racist violence.
Some players have made the decision to opt out of the season, and have cited various reasons for doing so. Some say coronavirus concerns were behind stepping out, while injury and a commitment to fight for social justice are the reasons for others.
Reigning MVP and Mystics star Elena Delle Donne was denied medical leave Monday. Delle Donne, who has Lyme disease, said the decision made by leagues doctors goes against the advice she was given by her own physicians. She will either have to decide to play or forfeit her salary for the year and is currently undecided.
📝 Odds & Ends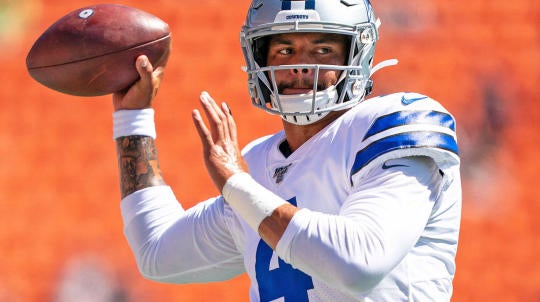 Cowboys and Dak Prescott have not negotiated an extension since March, according to reports
MLB workout schedules were altered because of delayed testing with the season looming
Coronavirus has postponed a title bout for the second time after Jamel Herring turned in a second positive test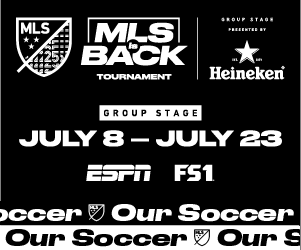 24/7 Sports News Network

 

NFL Podcast

Sports news without the yelling and fake debates. Stream CBS Sports HQ for nonstop highlights, analysis and picks. Watch for free on all of your devices.
Learn More


 

Get up to speed with what's trending in the NFL each morning with senior writer Will Brinson.
Subscribe Now

| | | | |
| --- | --- | --- | --- |
| FOLLOW CBS SPORTS | | | |