Email Not Displaying? Click Here

Friday, August 21, 2020
Happy Friday everyone! It's Shanna McCarriston filling in for Pete, as he's knee-deep in hockey coverage right now and having later nights than usual.
If you think with Pete gone you'll be escaping Boston fandom, you're out of luck. I too am from the most hated sports town. But I won't gloat too much about the Bruins or Celtics today (I do not acknowledge the Red Sox this season.)
Last night we had playoff hockey, playoff basketball, the NBA Draft Lottery and some exciting MLB games, so to say we have a lot of sports talk to get to would be an understatement. Plus, it's Friday, which means we have the Gambling Corner thanks to SportsLine.
Let's get to it.
📰 What you need to know
1. NBA Draft Lottery winners and losers 🏀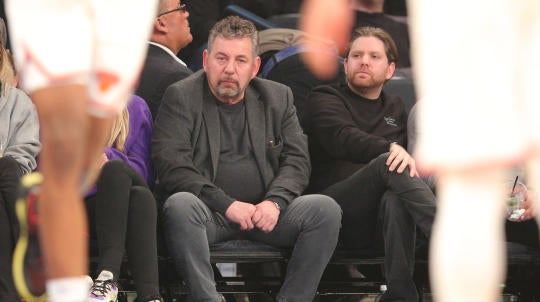 Congrats Timberwolves fans!
The NBA Draft Lottery was held on Thursday -- virtually of course -- and the Minnesota Timberwolves won the first overall pick. This season, they had the third worst record in the league. As such, heading into the lottery, Minnesota shared the top odds with the Warriors and Cavaliers. They all had a 14% chance of getting that first overall pick.
The Warriors will get the No. 2 pick and the Charlotte Hornets, who had pre-lottery odds at No. 8, had a successful night and landed with the No. 3 selection. The Bulls and Cavaliers round out the top 5. You'll never believe this... but it was NOT a good night for the New York Knicks. They landed at a disappointing No. 8.
Here's the entire lottery order:
1. Minnesota
2. Golden State
3. Charlotte
4. Chicago
5. Cleveland
6. Atlanta
7. Detroit
8. New York
9. Washington
10. Phoenix
11. San Antonio
12. Sacramento
13. New Orleans
14. Boston (from Memphis)
Our very own Colin Ward-Henninger gave his complete list of winners and losers of the night, giving an enormous L to the Knicks (of course), the Cavs, Pistons and draft prospect Anthony Edwards, who didn't exactly do the best job of selling himself as a player.
We're not even 24 hours away from the draft lottery, does that mean it's too early for mock drafts? Trick question, it's NEVER too early for mock drafts. The Timberwolves are officially on the clock and our mock draft has them taking Edwards.
2. Mets games -- including Subway Series against Yankees -- postponed after positive COVID-19 tests ⚾️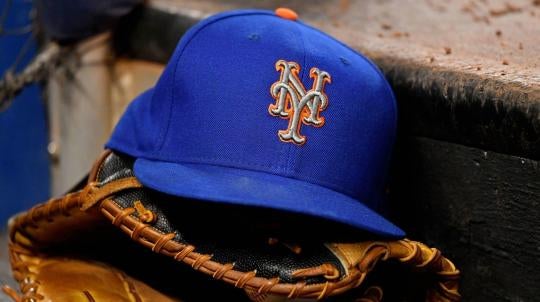 We have more postponed games in Major League Baseball. This time it is the New York Mets, who reportedly had a player and staff member test positive for COVID-19 on Thursday.
The Mets postponed Thursday's game against the Marlins, who already had a COVID-19 outbreak of their own, just hours before first pitch. Friday's opener of the Subway Series against the New York Yankees is also reportedly postponed and it's unlikely they will play at all this weekend.
From what we know about the virus, the incubation period can range from between two to 14 days, meaning someone infected could still test negative. For safety reasons, it seems realistic that MLB would postpone the Mets games for the next few days until they can contract trace and get results of more tests.
In the month since the season began, MLB has already had two outbreaks, prior to the Mets reporting positive tests, and nearly 40 games postponed due to these outbreaks.
MLB is not in a bubble, which is proving to be a problem as positive tests keep popping up. The league is rumored to be looking into a bubble for the postseason, to ensure the games go on as scheduled with as many available players as possible.
3. 2020 Northern Trust leaderboard heading into the weekend 🏌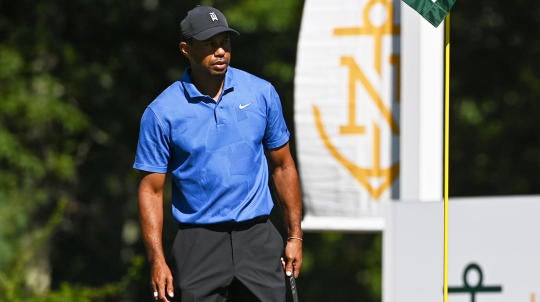 On Thursday, the first event of the 2020 FedEx Cup Playoff got underway at TPC Boston with the opening round of The Northern Trust.
Tiger Woods is in contention, four shots back of the shared lead, as he looks to break the all-time PGA Tour wins record. He is currently tied with Sam Snead with 82 wins. Overall, the big names didn't necessarily thrill, but didn't do notably poorly either. The three co-leaders after Round 1 are all ranked outside the top 40 in the world.
Here's the leaderboard entering play on Friday:
T1. Kevin Streelman, Harris English, Cameron Davis, Russell Henley (-7)
T4. Louis Oosthuizen, Bubba Watson, Kevin Kisner, Charley Hoffman, Scott Piercy, Sebastian Munoz, Matthew Wolff (-6)
T11. Adam Scott, Tommy Fleetwood, Ian Poulter, Daniel Berger, Charles Howell III, Talor Gooch, Robby Shelton, Danny Lee (-5)
T20. Dustin Johnson (-4)
T30. Tiger Woods, Justin Thomas (-3)
T49. Jon Rahm, Jordan Spieth, Rory McIlroy (-2)
T112. Phil Mickelson (+3)
4. Friday's Gambling Corner 💵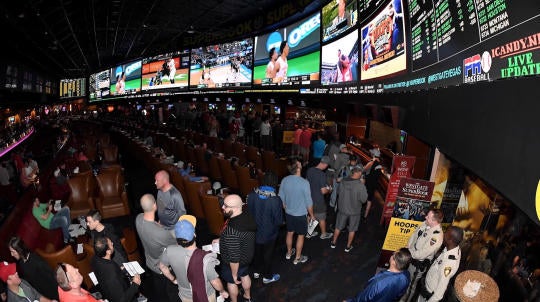 Once again, our friends at SportsLine have us covered for the best bets to place this weekend. So for any of you just planning to sit on your couch and watch games for the next two days, which is probably most of us, listen up.
NBA Playoffs
We have the Celtics, looking to take a 3-0 lead over the 76ers, the Lakers bouncing back against the Portland Trail Blazers and the Clippers hoping to slow down the Mavericks. SportsLine's computer model is up $4,750 on top-rated picks this season, including a 58-32 (64.4 percent) mark against the spread. Check out their picks for this weekend's NBA playoff games here.
Boxing
WBC interim champ Dillian Whyte is taking on 40-year-old Alexander Povetkin, with Whyte needing a win to keep his shot at Tyson Fury alive, on Saturday in England. SportsLine expert Peter Kahn is an impressive 18-0 on boxing picks and is giving his bet for the fight. He even has a confident opinion on how long it will go. Check out his thoughts here.
Horse racing
The 2020 Pacific Classic is on Saturday and Hammerin' Hank Goldberg is giving detailed picks for the event.
Odds & Ends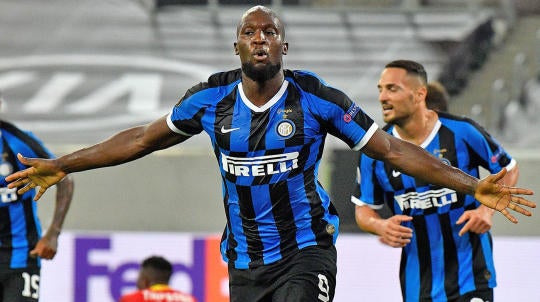 Inter Milan squares off against Sevilla on Friday in the Europa League final. Get set for the match by reading our preview here and watch the game only on CBS All Access when it starts at 3 p.m.
The San Diego Padres became the first team in MLB history to hit grand slams in four consecutive games when Eric Hosmer crushed one against Rangers last night
Georgia State quarterback opts out of 2020 season due to a heart condition caused by COVID-19
The Kansas City Chiefs have banned fans from wearing headdresses at games, enacted new face paint rules and will review the 'Arrowhead Chop'
The Bruins confirmed that goaltender Tuukka Rask left the NHL playoff bubble early because of a family emergency
📺 What to watch this weekend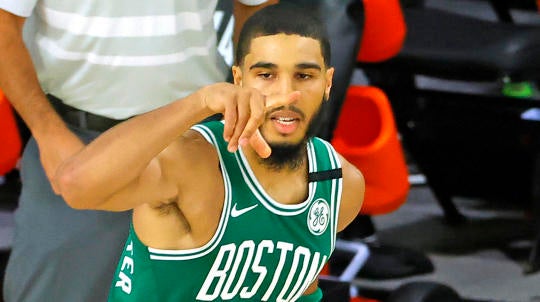 Friday
🏀 Raptors vs. Nets, 1:30 p.m. | BKN +10.5 | TV: NBATV
⚽ 2020 Europa Final, Sevilla vs. Inter Milan, 3 p.m. | Inter Milan +115 | TV: CBS All Access
🏀 Celtics vs. 76ers, 6:30 p.m. | PHI +5 | TV: TNT
🏒 Blues vs. Canucks, 9:45 p.m. | VAN +120 | TV: NBCSN
Saturday
🏀 Heat vs. Pacers, 3:30 p.m. | MIA -5 | TV: TNT
🏀 Rockets vs. Thunder, 6 p.m. | OKC +3 | TV: ABC
⚾️ Twins vs. Royals, 7:10 p.m. | TV: FS1
Sunday
🏌Final round of The Northern Trust, 2:30 p.m. | TV: CBS
📝 Top scores from last night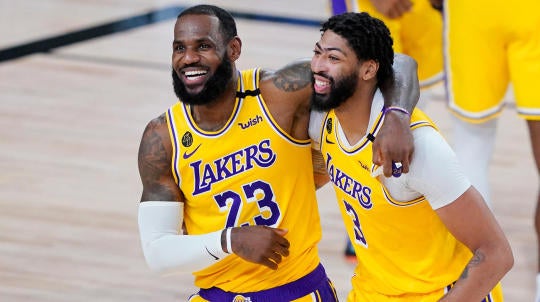 🏒Islanders 4, Capitals 0
The New York Islanders sent the Washington Capitals packing after a shutout win in Game 5. Anthony Beauvillier lead the way with two goals on the night.
💵 Winning wagers: Islanders -114, Under (5.5)
🏀 Lakers 111, Trail Blazers 88
The Lakers silenced haters and came back in a big way after dropping Game 1 to the Trail Blazers. Anthony Davis ended the night with 31 points, 11 rebounds and 3 assists to knot the series at 1-1.
💵 Winning wagers: Lakers -6.5, Under (230.5)
🏀 Bucks 111, Magic 96
The No. 1 seeded Milwaukee Bucks also evened their series up on Thursday night with a win over the No. 8 Orlando Magic. Bucks star Giannis Antetokounmpo had 28 points and 20 rebounds in the win.
💵 Winning wagers: Magic +13, Under 228.5
 

UEFA Europa League

 

PGA Tour on CBS

The first of the two major men's European finals take place today with Inter Milan facing off against Sevilla in the Europa League final. Watch all the action at 3:00 PM ET on CBS All Access.
Learn More


 

The FedEx Cup Playoffs begin with the Northern Trust as the top 125 golfers on the PGA Tour look to make the cut to next week's BMW Championship. Watch at 3:00 PM ET on Saturday and at 2:30 PM ET on Sunday on the CBS Sports App.
Learn More

| | | | |
| --- | --- | --- | --- |
| FOLLOW CBS SPORTS | | | |